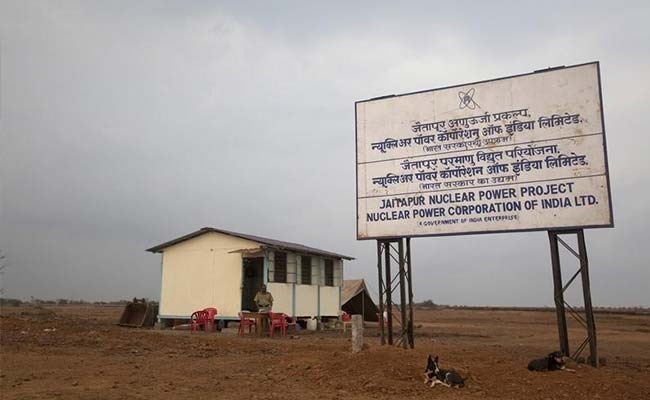 New Delhi:
A month after India and France signed an agreement to take forward a deal to supply six nuclear reactors for Jaitapur plant, French firm EDF has said concern over India's liability law still remains and that it will give a fresh pricing proposal for these units.
The fresh techno-commercial proposal will also take into account India's concern over high per unit tariff, French government officials said.
"EDF has raised concerns about the Right to Recourse pertaining to Clause 17 (a), (b) and (c) and Clause 46 of the Civil Liability Nuclear Damage (CLND) Act 2010," the official said.
"The French feel that there is a lot of ambiguity in Clause 46 and there is fear in the minds of suppliers. We have raised this issue both with NPCIL and the Department of Atomic Energy," said a French official.
Clause 46 of the CLND Act says, "The provisions of this Act shall be in addition to, and not in derogation of, any other law for the time being in force, and nothing contained herein shall exempt the operator from any proceedings which might, apart from this Act, be instituted against such operator."
Last month, Nuclear Power Corporation of India Limited (NPCIL) had signed an agreement for building six European Pressurised Reactors (EPR) as against the earlier proposal of two such reactors.
The delay in the project, which was first signed in 2008, and concern over India's liability law came in the wake of nuclear firms Areva and EDF merging their reactor businesses into a joint venture controlled by EDF, as part of a broad restructuring last year.
In 2014, the US too had raised similar concerns about Clause 46 in particular.
Following this, just before President Barack Obama's visit to the country, India announced plans to build a Nuclear Insurance Pool to address the issue.
In April last year, Areva had also signed an agreement with NPCIL to expedite the programme.
"Things are unclear over how much insurance cover does supplier have to take. There is still a lot of ambiguity in this," the French official said.
The French government officials said the liability issue is still "manageable" but pricing still remains a major hurdle.
While the cost of the electricity generated by Kudankulam Nuclear Power Project (KKNPP) Units I and II hovers between Rs 3 to 3.50 per unit, for JNPP, it is expected to be Rs 9.14 per unit. India is not ready to go beyond Rs 6.50 per unit.