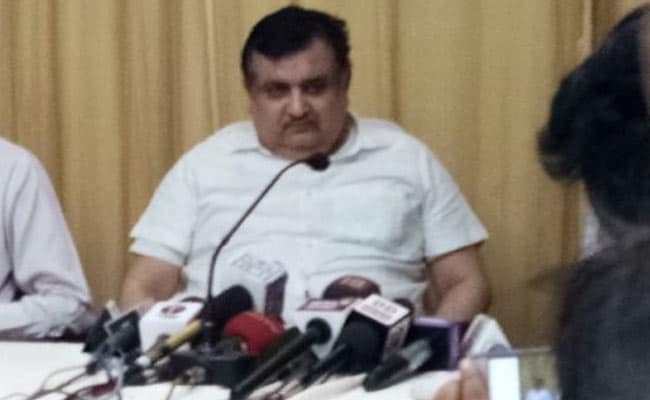 Kolkata:
West Bengal's State Election Commissioner AK Singh, in charge of the once rescheduled and now controversial
panchayat polls
, today called a press conference at his office in Kolkata and announced he had not received any death threats from the Trinamool Congress.
The IAS officer said he completely denied claims about him made by a political leader on Sunday. He did not name either the party or the leader. But yesterday, BJP national secretary Rahul Sinha had told a press meet that the State Election Commissioner (SEC) was forced to roll back his order of April 9 on the polls because of threats to his life from Trinamool leaders.
"This is a serious allegation. Yesterday, I saw a press meet by a political party saying I have got a threat of murder from TMC. I want to clarify there is no threat from any TMC leader or TMC person or political party or person. This is a complete lie, a totally concocted story," he said.
On April 9, Mr Singh had extended the last date for filing nomination by a day. The next day, the SEC rolled back that order because "the government and Trinamool pointed out an error in his order".
Opposition leaders across the board --- BJP, CPM and Congress --- had claimed senior Trinamool leaders had gone to the SEC's house and "threatened him" so badly that he rolled back the order.
Mr Singh confirmed Trinamool leaders visited him on the night before the rollback. "This is not a hidden thing. I have written it in my order. The government and TMC came to me and told me I had violated an Act. TMC leaders can come to my house. I have not suppressed...".
"But I have not been threatened by anybody. If anyone threatens me, it will be too much for them to digest. I am not someone who will..." he trailed off, adding that "there has been lot of interaction with the government but that does not mean threats."
Besides the "threat", Mr Sinha had also claimed that unidentified men would record conversations in the SEC's room when political teams met him and that Mr Singh had told political leaders his landline and mobile phone were being tapped.
Mr Singh denied any such thing. "There is no tapping of my phone to the best of my knowledge and I did not claim so to anyone," he said.
Today's press conference was Mr Singh's first since March 31 when he announced the panchayat polls. He took no questions on the polls as the Calcutta High Court is expected to deliver a crucial order tomorrow.
As of now, the poll date is May 14. The High Court has said it is
"tentative" and not final
. The final date will be fixed after the court is satisfied with security arrangements the SEC has planned with forces the state is able to put at his disposal.