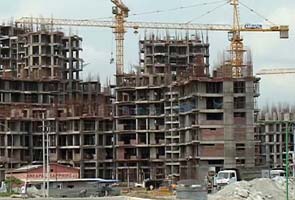 Greater Noida:
The Greater Noida authority and agitating farmers of Patwari village in Uttar Pradesh on Saturday amicably settled issues related to land acquisition, with the administration raising the compensation rate, an official said.
The Greater Noida authority has agreed to pay an additional compensation of Rs.550 per square metre to the agitating farmers, over and above the Rs.850 per square metre paid so far, said Greater Noida Industrial Development Authority (GNIDA) Chairman Mohinder Singh at a joint press conference with officials and area politicians.
The accord between the authority and peasants was facilitated by Gautam Budh Nagar MP Surendra Nagar, state minister Thakur Jaiveer Singh and legislator D.P. Yadav - all from the ruling Bahujan Samaj Party.
"Their biggest demand was to leave their abadi (inhabited) lands from acquisition, which we have agreed to. We have decided to spare (regularise) all their abadi lands on as-is-where-is basis, as on date," said Mohinder Singh.
The authority also announced to increase the size of residential plots that they were given in lieu of their acquired land.
These plots will be given to them on roads not less than 12 metre wide. These plots will be of standard size "in order to avoid discrimination". The allotment would be done through a draw of lots.
The press conference was also addressed by Nagar, Jaiveer Singh, Yadav, and legislative council member Jitendra Yadav and Greater Noida authority CEO Rama Raman.
The chairman said that to meet the farmers' demand for area development, we would build periphery roads all around the village to link them to developed sectors.
Welfare activities would also be stepped up in these villages. Sports centres will be built for the physical development of youths of these villages, said Mohinder Singh.
"An industrial training institute will also be built where the boys and girls of these villages would acquire skills, in accordance with the needs of industries already operating in the region. This will be done so that the youth get employed here locally," he said.
All educational institutions that would be given plots by the Greater Noida authority would be asked to reserve 10 percent seats for children of land sellers.
To help the landless workers of these villages, the authority would give 40 square metre plots to each family.
Get Breaking news, live coverage, and Latest News from India and around the world on NDTV.com. Catch all the Live TV action on NDTV 24x7 and NDTV India. Like us on Facebook or follow us on Twitter and Instagram for latest news and live news updates.