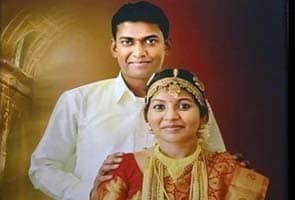 Raipur:
Mediators BD Sharma and Professor Hargopal have returned to Raipur after holding talks with the Maoists over the release of Sukma Collector Alex Paul Menon. The two mediators were flown to Maoist stronghold Chintalnar on Saturday where they held discussions with Mr Menon's abductors.
After meeting the Maoists on Saturday, the two interlocutors - Hyderabad-based professor G Hargopal and former IAS (Indian Administrative Service) officer BD Sharma - said that the Collector is safe and Maoists had also replied to the Chhattisgarh government's message on their demands for his release.
Mr Sharma and Professor Hargopal will now meet government interlocutors Nirmala Buch and SK Mishra to brief them about their discussion with the Maoists. This meeting in Raipur will be the third round of talks between the mediators and the government in an attempt to break the deadlock for the release of the Collector.
On Friday, the Maoists sent two e-mails to the media explaining their stand. In the first statement they talked about why they kidnapped the 32-year-old Indian Administrative Service (IAS) officer. The e-mail said the Sukma Collector was engaged in anti-Maoist activities in the region which is why he became a target.
The second one sent a few hours later, said how they have got no response from the state government. The email goes on to say how they will not talk about extending the deadline for the release of Mr Menon if they do not get a proper reply from the state authorities. Also mentioned in the letter is the grouse that the state government does not appear serious about releasing the collector.
Mr Menon was abducted by the Maoists on April 21 from the Sukma district of Chhattisgarh. In exchange for Mr Menon, the Maoists want the release of 17 of their jailed leaders, and a halt to the anti-Maoist offensive 'Operation Green Hunt'.