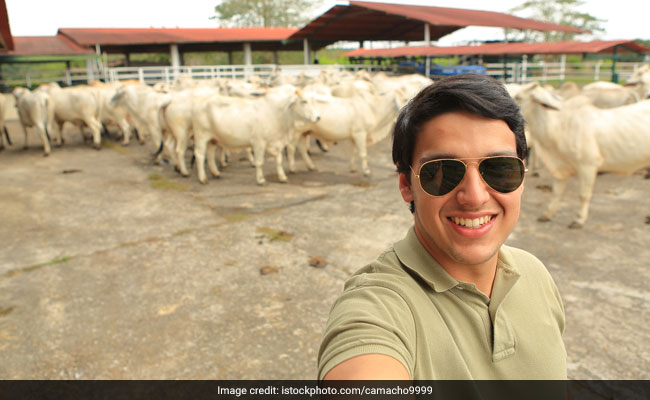 Kolkata:
After an inundation of meow and paw selfies on Instagram feeds, get ready for some holy selfies with none other than the gau mata or mother cow. Taking the selfie-with-animals craze to another level, an NGO in Kolkata has come up with the 'Selfie with a Cow' contest to spread awareness about animal rights and the need to protect cows.
The 'Cowfie' contest by NGO Goseva Parivar launched this month has been receiving "very good response", say organisers.
"Cow protection should not be mixed with religion or politics. Cow protection needs to be done for social and scientific use," Abishekh Pratap Singh, an official of the NGO told PTI.
Every product from cow and even its waste has scientific value and requirement -- be it milk, urine or dung, he said.
"The contest and the campaign will educate people on the economic and medicinal benefits the cow has and how to raise awareness against cow slaughter," he said.
The NGO had organised a similar contest in 2015 and around 700 people, especially youngsters, participated in it. Those who wish to participate in the contest need to download the 'Goseva Parivar' app on their cellphones and post a selfie with a cow along with contact details. The contest is open till December 31 and the winners will be declared on January 21, they said.
The contest comes in the backdrop of back-to-back incidents of cow vigilante attacks that stirred protests and anger across the country. What's more appalling is the fact that the victims of thrashing were charged or arrested for allegedly transporting cows illegally.
Earlier this year, another brow-raising suggestion was made to contain the menace. The central government had proposed an Aadhaar-like unique identity system for cows in the Supreme Court saying that the unique identification numbers will help track cows and prevent their smuggling.
(With inputs from PTI)