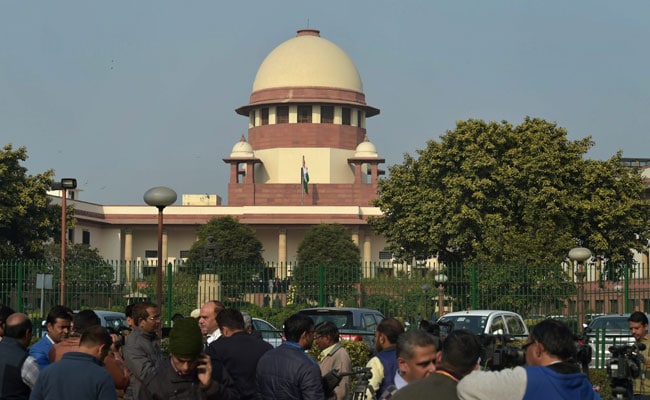 New Delhi:
Why is there no mechanism to decide the salaries of parliamentarians, the Supreme Court asked the government today. The issue has been pending with the centre for the last 12 years, the court said, setting March 6 as the final date for the government to clarify its stand on the matter.
"What is your stand? Your affidavit only says the issue is under consideration," a bench headed by Justice J Chelameswar repeatedly asked the government lawyer who pleaded with the court to give him a week so that he could get back after seeking instructions from the government.
The court was hearing a petition filed by Lok Prahari, a non-profit, which argued that though an all-party meeting in 2006 agreed to have a mechanism to decide the salary of parliamentarians, nothing had been done so far.
The petitioner says there should be a permanent independent mechanism to determine the salary of parliamentarians. It also wants facilities like pension for ex-lawmakers and free train travel for their spouses scrapped.
While presenting the union budget earlier this month, Finance Minister Arun Jaitley had raised the salaries of parliamentarians in addition to that for the President and the Vice-President. As per the budget proposals, the salaries of lawmakers have been doubled to Rs 1 lakh per month besides a hike in their allowances and perks.
Mr Jaitley also proposed a change in the law that will give members of parliament a pay hike every five years based on inflation. Lawmakers have long demanded that an independent body be set up, on the lines of pay commission for bureaucrats and government employees, to decide their salary hikes.