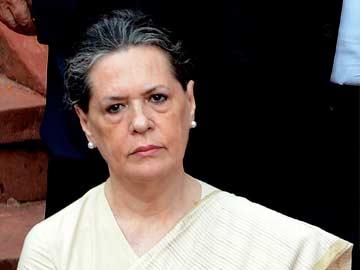 New York:
Sonia Gandhi has reportedly refused to hand over a copy of her passport to a US Court in connection with a 1984 anti-Sikh riots case, saying the Indian government will not allow it.
A rights group, Sikhs for Justice, has filed a case accusing the Congress president of rights violation by shielding party men who led mobs against Sikhs in 1984, after the assassination of then Prime Minister Indira Gandhi by her Sikh bodyguards.
Sonia Gandhi has reportedly said in a letter to a court in Brooklyn, New York, that the Indian government refused to let her submit a copy of her passport due to security reasons.
The judge had asked Mrs Gandhi in March to give a copy of her passport after she denied receiving any federal summons in New York. The passport was to prove that she was not in the US in September 2-12 last year, when Sikhs for Justice reportedly served summons to her. The group says it handed the summons to the staff of the Sloan Kettering hospital, where the 67-year-old Congress leader was believed to be receiving treatment at the time.
Mrs Gandhi's lawyers have said that she has "nothing to hide" and wants to fight the case. She has also dropped a petition challenging the jurisdiction of the US court.
Sikhs for Justice argues that Mrs Gandhi's refusal to give a copy of her passport "proves she was in the US when she was served the summons."
Get Breaking news, live coverage, and Latest News from India and around the world on NDTV.com. Catch all the Live TV action on NDTV 24x7 and NDTV India. Like us on Facebook or follow us on Twitter and Instagram for latest news and live news updates.