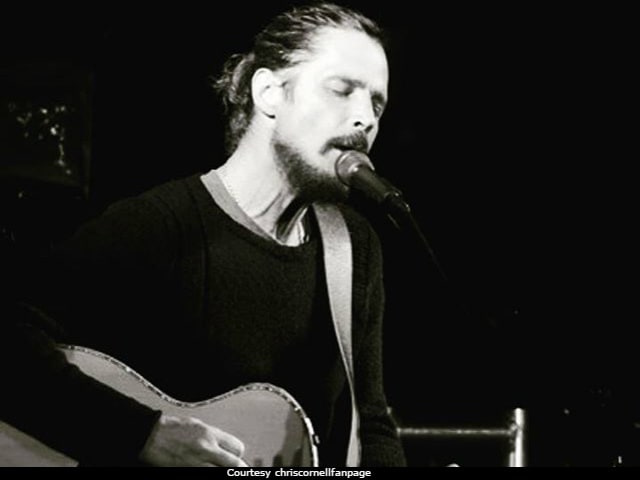 Highlights
Chris Cornell formed Soundgarden in 1984
In 2001, Audioslave hired Chris Cornell and made three albums
Chris Cornell is also popularly known for his 2007 cover of Billie Jean
New Delhi:
Rock star Chris Cornell, front man of Soundgarden and Audioslave, has died at the age of 52, reports Associated Press. The singer's family will work with the medical examiner to identify the cause of death, AP cites a statement from a representative as saying. Chris Cornell had been touring USA with Soundgarden and was scheduled to play Detroit last night, from where the last tweet on his official Twitter account was posted some nine hours before writing this. The Soundgarden tour was meant to stretch till the end of this month. Chris Cornell released a new single titled
The Promise in March
.
Chris Cornell, a native of Seattle, formed Soundgarden in 1984 - he was originally on vocals and drums until a year later, when the band hired a Scott Sundquist as drummer. Soundgarden was among the seminal grunge bands of the early Nineties, producing six albums and hit singles such as
Black Hole Sun
. Their last album,
King Animal
, released in 2012 and the single Live To Rise was featured in the first
Avengers
film.
In 2001, Audioslave was formed when lead singer Zack De La Rocha left Rage Against The Machine, leaving the band in search of a replacement frontman. Chris Cornell was hired and Audioslave made three albums. He left Audioslave in 2007 but there were rumours of a possible reunion this year.
Chris Cornell also formed the tribute band Temple Of The Dog, the other members of which later regrouped as Pearl Jam. He had a tremendously successful solo career and his 2007 cover of Michael Jackson's
Billie Jean
became massively popular.
The singer is being mourned on Twitter be many celebrity colleagues and friends, including Led Zeppelin co-founder Jimmy Page:
RIP Chris Cornell
Incredibly Talented
Incredibly Young
Incredibly Missed. pic.twitter.com/pKNI4tKiXz

— Jimmy Page (@JimmyPage) May 18, 2017
A mutual friend called me and tells me my bro passed away. #RIPChrisCornell You are a great artist Love to Vicki and fam @nilerodgerspic.twitter.com/FhG0fhT0q1

— Nile Rodgers (@nilerodgers) May 18, 2017
SO SO stunned to hear about Chris Cornell! Such a terrible and sad loss! Thinking of his family tonight! RIP

— Dave Navarro (@DaveNavarro) May 18, 2017
RIP Chris Cornell pic.twitter.com/hwwfuG5A0w

— FUN LOVIN' CRIMINALS (@funlovincrims) May 18, 2017
Oh man. Sad to hear of the passing of Chris Cornell.

— Elijah Wood (@elijahwood) May 18, 2017
Chris Cornell was married twice and had two daughter and a son.