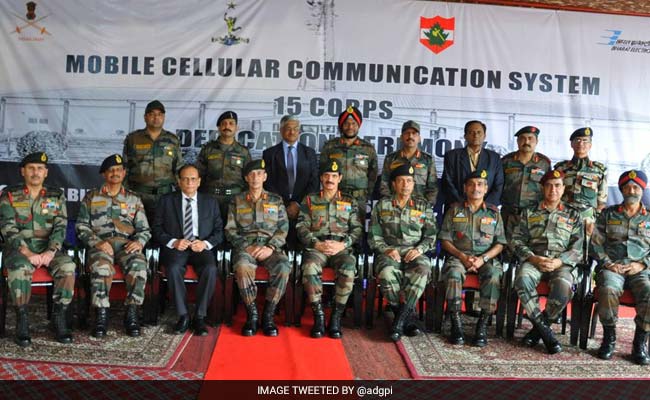 Srinagar:
Srinagar-based Chinar Corps today became the first formation of the Indian Army to get 3G Network.
The Mobile Cellular Communication System (MCCS) was dedicated to the Chinar Corps by Chief of Army Staff General Dalbir Singh at Srinagar's Old Air Field Garrison, an army official said.
MCCS is a cellular system and offers enhanced security, and better voice quality, he said.
The Network has been envisaged to provide the troops of Chinar Corps with a potent communication system to enhance battle field transparency, he added.
The inauguration ceremony was also attended by the Northern Army Commander Lt Gen DS Hooda, Chinar Corps Commander Lt Gen Satish Dua and Signal Officer-in-Chief Lt Gen Nitin Kohli.