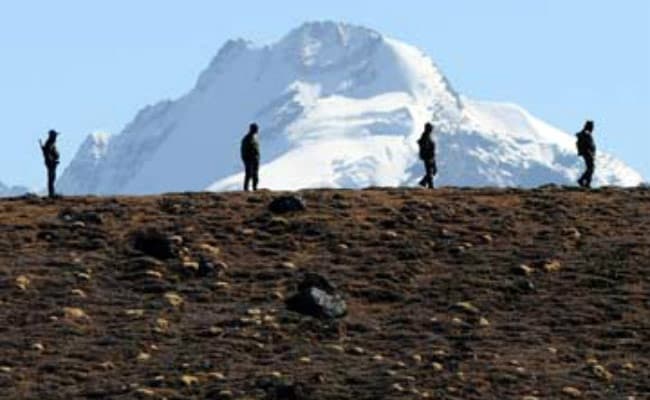 Washington:
China is unlikely to gain from the border standoff with India as the road being built by it in the Sikkim sector's Doklam area leads to nowhere and the move would push India closer to the US and Japan, an American expert said on Friday.
The standoff will also add to the mistrust among the generation of young Indians who don't have a lot of experience with conflict with China, Jeff Smith, director of the Asian Security Programmes, Kraemer Strategy Fellow, at the American Foreign Policy Council, said.
It will, in fact, push India closer to the US and Japan, and generate an anti-China sentiment in India, he said. "What are the stakes for China? It's on a road to nowhere, essentially," he told a Washington audience during a panel discussion on the India-China border standoff.
"I'm not exactly sure what China gets out of building this road. We know what the outcome is going to be, it's souring ties with India significantly."
"It's giving the Indian military all the ammunition it needs to lobby for more upgrades, to order infrastructure, to push India closer to the US and Japan as it's been moving already, something that China says it doesn't want," he said at the event organised by Woodrow Wilson International Centre.
"Opinions of China are not very high in India to begin with, but there has not yet been a crisis like this in recent memory that would galvanise public opinion against China."
"It's not clear to me exactly what China's going to achieve or what strategy or goals it's advancing by taking an uncompromising position on this dispute," the American expert said.
On the other hand, stakes are very high for India. The stakes for India are quite clear and very high. Chinese control over this territory would not only nullify the one place over the line of actual control where it has a significant tactical advantage, but it would position Chinese forces near its very vulnerable Chicken's neck and in the eyes of India's military planners, present an existential threat, he said.
Nirupama Rao, who served as India's envoy to China and the US, said the relationship between India and China, which was so carefully constructed over the last three decades, "seems to be disintegrating before our very eyes and it is all happened in a space of four to five weeks".
"If China were to consolidate its presence of Doklam and not move out of there, essentially what you have is the pushing southward of the border line between Bhutan and China in that section, and a certain strategic advantage being offered thereby to the Chinese in terms of their ability to overlook the south Siliguri Corridor, with obvious strategic implications for India," Ms Rao said.
Robert Daly, director, Kissinger Institute on China and the US, said that China's goal is most likely simply to consolidate its control over what it sees as its sovereign territories, during what it calls the period of strategic opportunity when time remains on its side.
According to Michael Kugelman, deputy director and Senior Associate for South Asia at the Wilson Center, while these border standoffs are nothing new, there's a reason to fear this one could be a lot more serious than any of previous ones for several reasons. "First, overall bilateral relations between India and China are quite tense at the moment. Second, this dispute involves a third country Bhutan. Third, this plateau is highly strategic real estate to say the least. It leads to the Siliguri Corridor, a narrow area of land that connect North Eastern India to the rest of the country. Fourth, the rhetoric on both sides, and notably from the Chinese media, has been noticeably sharp and strident. And fifth, perhaps most importantly, this dispute has set a potentially destabilising new precedent," Mr Kugelman said.