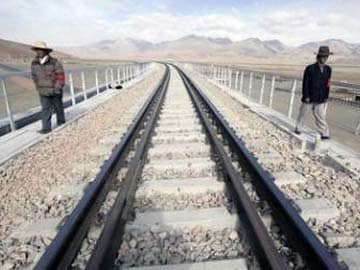 Beijing:
Cash-rich China is looking to outwit rival Japan by pledging to invest billions of dollars in India's railway, manufacturing and infrastructure projects during President Xi Jinping's maiden visit to the country this week.
As Xi's visit to India scheduled for September 17 draws close, Chinese officials are becoming increasingly vocal about Beijing's decision to scale up investments in India regarded widely as the most safe investment destination, especially after Japan made a splash with commitment to invest USD 35 billion during Prime Minister Narendra Modi's visit to Tokyo.
With growing Outbound Direct Investment (ODI) which last year crossed USD 90 billion, China's investments in India, which so far remained a paltry USD 400 million, mostly in Gujarat, are now expected to surpass Japan.
China's foreign exchange reserves, the largest in the world, reached a record USD 3.95 trillion in March and it plans to invest around USD 500 billion overseas in the next five years, a large share of which is expected to find India's way.
China is positively considering investing in India's ambitious plan to build high-speed railways, including bullet trains.
Chinese officials say that China would be committing anywhere between USD 100 billion to USD 300 billion in the modernisation of Indian railways by replacing existing tracks to increase the speed, station development, establishing industrial parks as well as invest in mega infrastructure projects.
The improvement of tracks could push the average train speeds from 160 km/hr to 180 km/hr, Indian officials say.
China is also asking India to hand over certain railway corridors for it to build, develop and maintain high speed railway lines.
While Japan bagged the Mumbai-Ahmedabad first bullet train project, Chinese officials have evinced interest in Chennai and Bangalore and Bangalore-Mumbai corridors to build high-speed trains.
India has already invited China to modernise railway stations.
During Xi's visit, China is set to announce two industrial parks, one each in Gujarat and Maharastra to begin a host of manufacturing and energy units.
The investments are aimed at addressing India's concern of mounting trade deficit which averaged USD 35 billion in the total USD 66.4 billion trade last year.
Xi's visit will focus on economic and trade development, Hu Shisheng, a research fellow at the state-run China Institutes of Contemporary International Relations, told PTI.