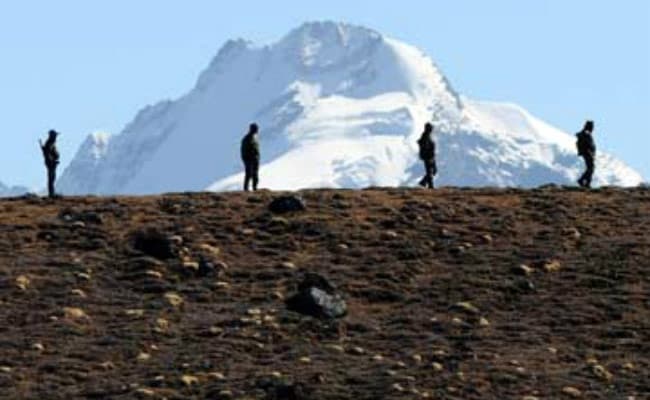 Highlights
Indian, Chinese troops locked in a stand-off in Sikkim sector
Arun Jaitley said India of 2017 was different from that of 1962
China is also different, says Chinese Foreign Ministry Spokesperson
China has traded a new stern diplomatic warning with India over the new hotspot in the decades-old border dispute, a remote scrap of territory where the frontiers of China, India and Bhutan meet.
Monday's reprimand from Beijing
was in response to Defence Minister Arun Jaitley, who said last week that India today is very different from what it was in 1962, when the countries fought a war over Arunachal Pradesh.
"He is right in saying that India in 2017 is different from 1962, just like China is also different," said a spokesperson for the Chinese Foreign Ministry, Geng Shuang.
He repeated that
India must pull back the soldiers who Beijing accuses of entering its territory
on the other side of the Sikkim border.
"China will take all necessary measures to safeguard its territorial sovereignty," he warned.
On Friday, Mr Jaitley said that Beijing has instigated the military stand-off by building a road along the Himalayan border that is a security concern for India. Beijing on its part accuses soldiers of crossing from the north eastern state of Sikkim into its Tibetan territory to stop the road building and says it controls the territory under an 1890 accord made with Britain.
The Defence Minister's reference to the
1962 war
was made after Beijing suggested that India remember "the historic lessons" of that encounter, which was lost by India.
Bhutan has also lodged a formal protest to China, saying the road violates a bilateral agreement. Bhutan, which does not have diplomatic relations with China, still disputes sovereignty of the land.
"Statements issued by Bhutan make it clear that this is the land of Bhutan. It is located near India's land. There is an arrangement between India and Bhutan for giving protection in the border region," Mr Jaitley said last week.
The Chinese government spokesperson however accused India of using Bhutan as a "cover up" for the "illegal entry" into the Doklam area over which Bhutan has lodged a protest with the Chinese government.