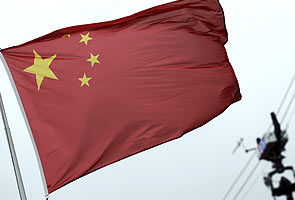 New Delhi:
China, and not Pakistan, is the focus of the Defence Ministry's latest 15-year plan for all the three services.
The latest integrated perspective plan, which will be in force from 2012 to 2027, is aimed at equipping the Indian armed forces to move from the current stage of dissuasion to deterrence against China. The plan is currently in the final stages of preparation.
According to the plan, by 2020, India wants to have dedicated Mountain Strike Corps, over 90,000 men specifically meant for deployment in Ladakh and Arunachal Pradesh and equipped for offensive operations.
To begin with, the military wants all the planned roads in these high altitude areas to be completed on priority basis.
India is also activating, revamping and upgrading its air bases along the China border both in Ladakh and Arunachal Pradesh. This includes at least eight advance-landing grounds. Nyoma air base, barely 25 km from the Line of Actual Control, will eventually have Su-30 combat jets stationed there.
The Army is all set to improve the living conditions in high altitude areas by placing over 5,000 specially-designed, self-contained, thermally-insulated shelters for troops so that they can withstand temperatures going down to minus 40 degrees.
In the long run, India also plans to acquire and deploy ultra-light howitzers and light tanks in Ladakh to bolster security there.
Even the Indian Navy is planning for future contingencies by planning to operate two carrier battle groups, several stealth battleships, submarines and long-range reconnaissance planes.
Another important component in the long-term plan is to beef up the fledgling tri-services Andaman and Nicobar Command to keep a closer vigil on the strategically crucial south east Asian region as well as the Mallaca Straits.
This is over and above the on-going plans to develop 8,000-km range inter-continental ballistic missiles in the coming decade.