Beijing:
China failed to get India's support for its
Belt and Road infrastructure project
at the end of a foreign ministers' meeting of a major security bloc today, ahead of an
ice-breaking trip
to China this week by Prime Minister Narendra Modi.
The Belt and Road is Chinese President Xi Jinping's landmark scheme to build infrastructure to connect China to the rest of Asia and beyond, a giant reworking of its old Silk Road.
India has not signed up to the initiative as parts of one key project, the $57 billion
China-Pakistan Economic Corridor
or CPEC, run through Pakistan-occupied Kashmir.
Whether or not China will be able to win India round to the Belt and Road will likely be a key measure of the success of PM Modi's trip to China to meet Xi for an informal meeting on Friday and Saturday.
But Foreign Minister Sushma Swaraj
did not express support
for Belt and Road in the communique released after foreign ministers of the China and Russia-led Shanghai Cooperation Organisation (SCO) met in Beijing.
India, along with Pakistan, joined the SCO last year.
All the other foreign ministers -- from Kazakhstan, Kyrgyzstan, Pakistan, Russia, Tajikistan and Uzbekistan -- "reaffirmed support for China's Belt and Road proposal", the statement read.
It gave no further explanation.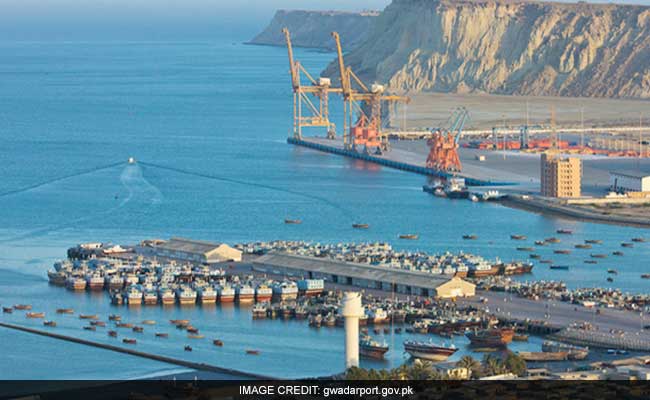 The communique otherwise was a broad expression of unity by the ministers on issues ranging from their support for the Iran nuclear deal to the need to combat the spread of extremism.
PM Modi is going to China as efforts at rapprochement gather pace following a testing year in ties between the two neighbours. The two nations were locked in a 73-day military stand-off in the high-altitude Doklam plateau last year.
Speaking at a daily news briefing, Chinese Foreign Ministry spokesman Lu Kang said both countries had agreed holding a more relaxed informal meeting was a good idea.
"It can provide a comfortable atmosphere for the two countries' leaders to have full and deep exchanges on important issues of mutual concern," Lu said.
China believes the meeting, in the central Chinese city of Wuhan, will reach important new consensus and promote the continued healthy development of ties going forward, he added.
PM Modi will visit again to China in June for a summit of the Shanghai Cooperation Organisation.
China will also have to tread carefully to avoid giving its close ally Pakistan cause for alarm. China on Monday reassured Pakistan that relations between the two countries were as firm as ever and would "never rust".
© Thomson Reuters 2018
Get Breaking news, live coverage, and Latest News from India and around the world on NDTV.com. Catch all the Live TV action on NDTV 24x7 and NDTV India. Like us on Facebook or follow us on Twitter and Instagram for latest news and live news updates.