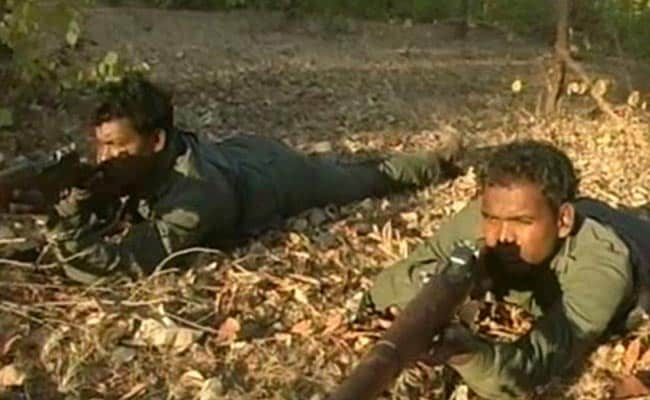 Raipur:
Chhattisgarh has constituted a post of Special Director General of Police (Anti-Naxal Operations) to effectively combat Left Wing Extremism in the state and has given the charge to senior Indian Police Service (IPS) officer DM Awasthi as part of a minor reshuffle in the top.
"The reshuffle order of the four officers came last evening from Mantralaya (Mahanadi Bhavan), Naya Raipur," a government official said.
The state government has appointed 1986-batch IPS officer DM Awasthi as the Special Director General of Police (Anti-Naxal Operations).
A Director General (DG)-rank official, Mr Awasthi has also been assigned the charge of another crucial offshoot of the state police - the Special Intelligence Branch (SIB). Besides, he will continue to look after the affairs of Chhattisgarh Police Housing Corporation as its Managing Director.
Earlier, Additional Director General of Police (ADGP) RK Vij used to handle anti-Naxal operations. Mr Vij, a 1988-batch IPS officer, has now been given the charge of Planning and Provisioning (P&P) and technical services.
Similarly, ADGP Sanjay Pillai, who was holding the charge of P&P, Chhattisgarh Armed Force (CAF), recruitment and training, will have an additional portfolio of Special Task Force (STF). However, he will be relived from the charge of P&P.
Moreover, the reshuffle has relieved ADGP Rajesh Mishra from the charge of telecom and he will continue to look after Administration.
According to sources in the police department, anti-Naxal operations have been stepped up in the worst-hit Bastar region for the past few months.
Keeping in view recent developments, the creation of the post of Special DG for anti-Naxal operations indicates more aggressive counter insurgency operations in near future, they said.