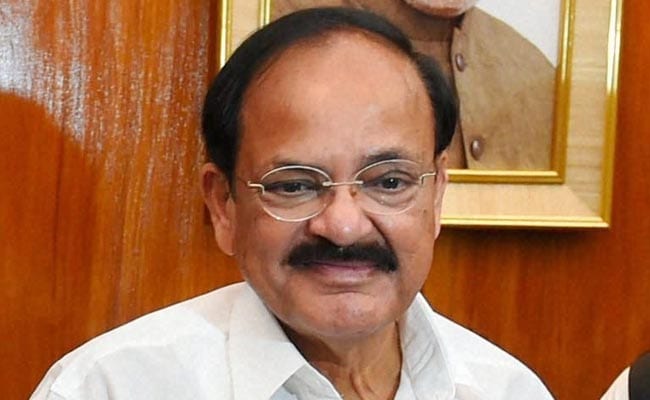 Thiruvananthapuram:
After mooting the idea of an anti-conversion law following the raging controversy over religious re-conversions, the government today made it clear that it would not bring the legislation unilaterally.
"Bringing an anti-conversion law is not the priority of the government and it did not think of bringing an anti-conversion law unilaterally," Union Parliamentary Affairs Minister M Venkaiah Naidu told a meet-the-press programme here.
"No" was his short reply when asked whether the government was working on an anti-conversion law.
However, Mr Naidu said, "If there is a consensus, if opposition also feels there is a need for it, one can think about it."
Stating that the government has no role in the 'ghar vapsi' (home coming) programmes in some parts of the country, Mr Naidu said they were organised by individuals.
He accused the Congress of raking up the conversion issue to derail the development agenda of the Narendra Modi government.
Conversions had been going on for years. Lakhs of people across the country were being converted by "allurement and by spending crores of foreign money", he said, adding the Congress never acted on the same.
"Reconversion is happening over the last 100 years. Many Congress leaders were in the forefront of the reconversion campaign through 'Shuddhi' launched by Swami Dayananda Saraswati," he said.
"When I suggested a legislation to address their concern, the Congress realised its mistake and went on the backfoot," Mr Naidu said.
Justifying the government's decision to go for the ordinance route for insurance sector FDI and land acquisition reforms, he said the government was compelled to go for the ordinance due to the "negative mindset" of the Congress party.
The attitude of the Congress in the Rajya Sabha, whose proceedings were paralysed for several days over the conversion issue, was "a clear evidence of the negative and obstructionist mindset and this political philosophy was harming the national interest," he contended.
On the achievements of the seven-month old NDA government, he said in such a short time, it could increase power generation by 22 per cent, the wholesale price index based inflation has been brought to zero level and there was a substantial increase in foreign institutional and direct investments.