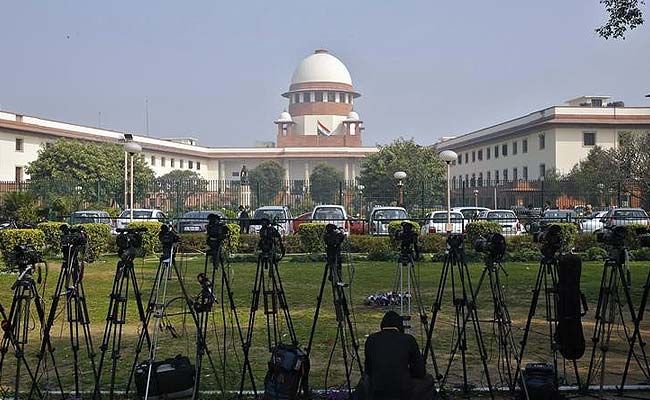 New Delhi:
The Supreme Court today agreed to hear a fresh plea of the Centre seeking a stay on the proceedings before various high courts and other courts except the Supreme court against its November 8 decision to demonetise high denomination currency notes of Rs 500 and Rs 1,000. The Top Court will hear the plea tomorrow.
A bench comprising justices AR Dave and AM Khanwilkar agreed to the contention of Attorney General Mukul Rohatgi, appearing for the Centre, that proceedings in various courts except the Supreme court on the issue will create a lot of confusion.
The bench said the matter will be heard by another bench headed by Chief Justice TS Thakur which is hearing a batch of PILs against the Centre's demonetisation move.
The Supreme court, on November 15, had refused to stay the government's demonetisation notification but asked it to spell out the steps taken to minimise public inconvenience.
Out of the four PILs in the Supreme Court on demonetisation issue, two were filed by Delhi-based lawyers Vivek Narayan Sharma and Sangam Lal Pandey, while two others were filed by individuals, S Muthukumar and Adil Alvi.
The petitioners had alleged that the sudden decision has created chaos and harassment to public at large and the notification of the Department of Economic Affairs, Ministry of Finance be either quashed or deferred for some time.
The Prime Minister, in a televised address to the nation, had declared that high denomination notes of Rs 500 and Rs 1000 will no longer be legal tender from the midnight of November 8-9. He had said the Government has declared a "decisive war" against black money and corruption.