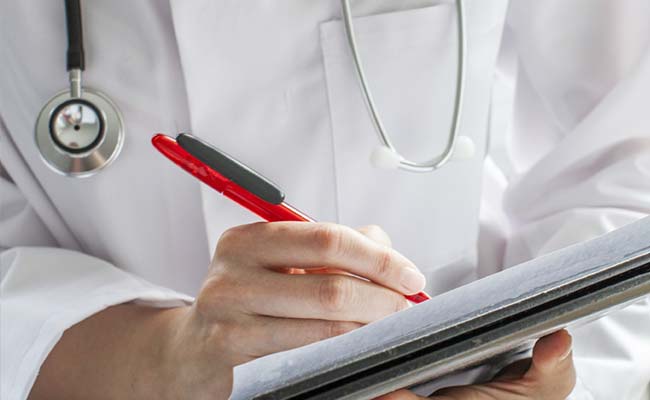 New Delhi:
The Centre on Wednesday declared Japanese Encephalitis (JE) as a notifiable disease and asked states to ensure that all health care providers inform local authorities about such cases, a move aimed at reducing the transmission of the disease and stopping it from spreading to newer areas.
The move of the Union Health Ministry, which issued a notification to this effect on Wesdnesday, comes after Health Minister J P Nadda had given an assurance to Lok Sabha in August this year for making JE a notifiable disease.
"JE is an important public health concern in the country accounting for substantial morbidity, mortality and disability. Early reporting of JE cases is necessary for effective implementation of preventive measures and case management.
"In order to ensure early diagnosis and case management, reduce transmission, address the problems of emergency and spread of disease in newer geographical areas, it is essential to have complete information of all JE cases.
"Therefore, the health care providers shall notify every JE case to local authorities that is District Health Officer or Chief Medical Officer of the district concerned and Municipal Health Officer of the Municipal Corporation every week (daily during transmission period)," the notification said.
The notification has been sent to the heads of state health departments and other health functionaries of all the states and UTs.
Chief secretaries of Assam, Bihar, Tamil Nadu, Uttar Pradesh and West Bengal, where the number of JE cases has been reported to be high in the past, have been requested to issue necessary notification... ...under the Clinical Establishment (Registration and Regulation) Act, 2010 or relevant Act or Rules as applicable, to ensure necessary monitoring, prevention and control of the disease, an official statement said.
"During the discussion on a Calling Attention Motion in the Lok Sabha on August 11, 2016 regarding spread of JE, especially Eastern Uttar Pradesh and steps taken by the government...
"...Union Health Minister J P Nadda had made an assurance for making JE a notifiable disease. The notification circular issued today is in response to the said assurance," the official statement said.