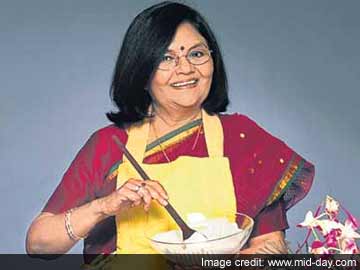 Mumbai:
The noted food writer and celebrity chef Tarla Dalal passes away after suffering a heart attack.
Dalal, in her late 70s, died of heart attack at 7 am today morning at her residence in South Mumbai.
She has written more than 100 cook books and was awarded the Padma Shri by government of India in 2007.
She made her way to our hearts by way of hosting cookery shows on television well before the masterchefs of the world emerged.