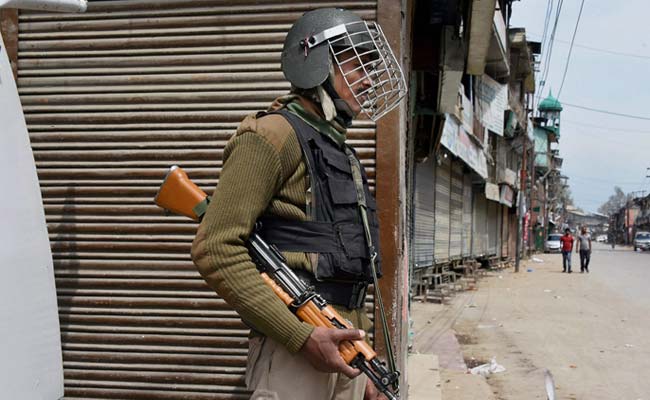 Sopore, Kashmir:
Two terrorists were killed today in an encounter with security forces in Nathipora village in Jammu and Kashmir's Sopore hours after a grenade attack on Sopore police station. Police and security forces launched a joint pre-dawn operation after a tip-off on the presence of terrorists in the village, around 50 km from capital Srinagar.
"We asked the terrorists to surrender, but they refused and opened fire. In the ensuing encounter, two Hizbul Mujahideen terrorists were killed inside a house," said Munir Ahmad Khan, Inspector General of Police, Kashmir.
He said two AK-47 rifles and other ammunition were recovered from the site.
The police said the terrorists were behind yesterday's grenade attack on a police station in Sopore in which four cops were injured.
Sources say the grenade thrower was caught on a CCTV camera. After establishing his identity, the police arrested him during a raid. During interrogation, the accused led them to a house in Nathipora village where the two terrorists were hiding.
To avoid any incidents, mobile phone services have been blocked and schools and colleges have been closed in Sopore area, a police officer said.
Internet services were suspended across Kashmir after Sabzar Ahmad Bhat, who has succeeded Burhan Wani, was killed in south Kashmir's Tral on Saturday. His death is seen as a major setback to the terrorist network. He was among the 10 terrorists killed by security forces in separate encounters.