New Delhi:
In his last few moments alive, 7-year-old Pradyuman Thakur crawled out of the bathroom where, just seconds earlier, his throat had been slit, shows security camera footage that the police has accessed from Ryan's International School in Gurgaon.
The child was allegedly killed by a bus conductor, Ashok Kumar, who is filmed entering the bathroom. The camera, installed outside the toilet, then reveals the horrific plight of the child who was assaulted inside. Pradyuman crawls out, but collapses next to a wall, his blood pooling around him. It was here that his body was discovered by the school gardener at around 8 am nearly a week ago.
At 7:50 am that morning, the child was dropped to school by his father. He visited the bathroom, where the bus conductor was already present (an earlier version of this story incorrectly reported that the child preceded the bus conductor). The security camera outside the bathroom shows the alleged killer exiting it first. Pradyuman crawled out holding his neck.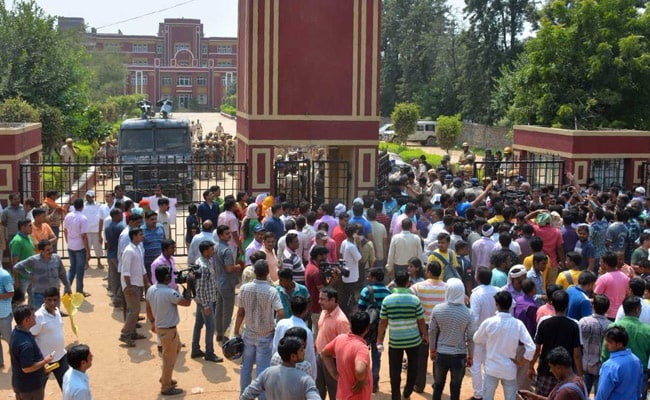 A postmortem report would later establish that the child died within two minutes of his throat being slit. His wind pipe had been gashed, he couldn't cry for help. It was the bus conductor who carried Pradyuman to a car owned by a teacher used to rush the child to hospital.
The police claims that Ashok Kumar, who was arrested within 20 hours of the murder, confessed that he tried to sexually assault the child; when he resisted, the conductor allegedly killed him with a knife from a toolkit that was used on the school bus.
Pradyuman's killing has triggered a nationwide debate on safety at schools. Of the nearly 30 security cameras at Ryan's International, only 16 were working. The washroom had no attendant. An adult who was not on the school's staff was able to stroll in easily and had access to an unprotected child. School officials had warned the management of the urgent need for more security cameras, but were ignored.
Get Breaking news, live coverage, and Latest News from India and around the world on NDTV.com. Catch all the Live TV action on NDTV 24x7 and NDTV India. Like us on Facebook or follow us on Twitter and Instagram for latest news and live news updates.