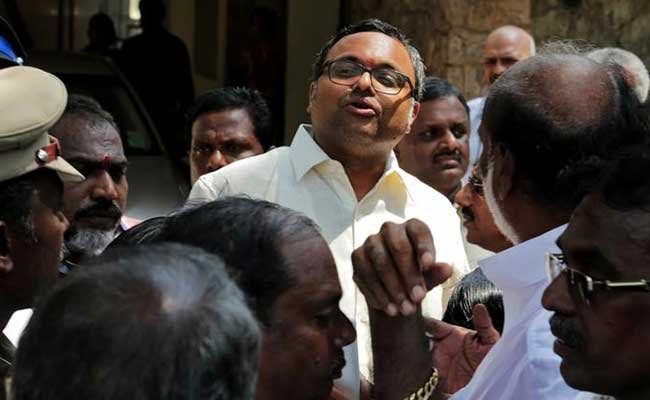 New Delhi:
The CBI has summoned Karti Chidambaram, son of former finance minister P Chidambaram, in connection with its probe into the Foreign Investment Promotion Board (FIPB) clearance given to the Aircel-Maxis deal in 2006.
Mr Karti has been asked to appear before the agency tomorrow, CBI sources said.
According to the CBI chargesheet submitted in a special court, Mauritius-based M/s Global Communication Services Holdings Ltd, a subsidiary of Maxis, had sought approval for an investment of USD 800 million in Aircel.
The Cabinet Committee on Economic Affairs (CCEA) was competent to grant the approval.
"However, the approval was granted by the then finance minister. Further investigation is being carried out into the circumstances of the FIPB approval granted by the then finance minister. The related issues are also being investigated," it had said in 2014.
BJP leader Subramanian Swamy claimed that the former finance minister had given FIPB clearance to a deal that should have been referred to the CCEA, headed by the prime minister, as it alone was empowered to clear foreign investments of over Rs 600 crore.
P Chidambaram, who was examined by the agency in connection with the case in 2014, had issued a statement this year, saying the FIPB approval was granted in the "normal course of business".
He had said the FIPB consists of five secretaries and that they examine the cases and recommend approval or rejection.
They "apply the rules/guidelines" and submit each case to the CCEA or the finance minister depending upon the value of the investment, he had added.