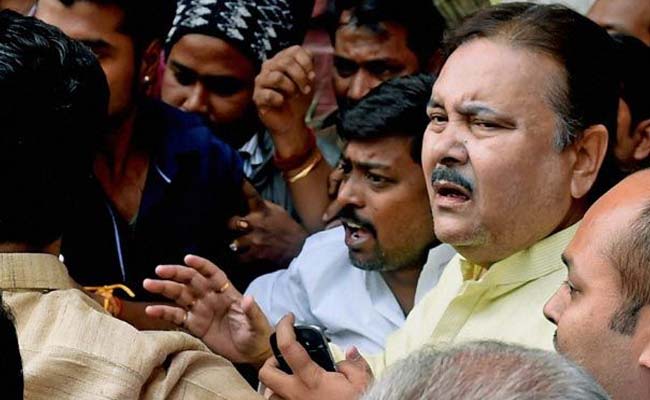 Kolkata:
The CBI and the Enforcement Directorate interrogated two Trinamool Congress leaders today as part of their investigations into the Narada tapes scandal.
Officials of the Central Bureau of Investigation or CBI visited the residence of former TMC minister Madan Mitra at Dakshineswar in the northern fringes of Kolkata to reconstruct the manner in which the Narada sting operation was conducted inside his apartment.
Mr Mitra, who is also an accused in the Saradha ponzi scam, accompanied the officials and sought to clarify the queries posed by them.
Later, he told the reporters that he is willing to cooperate with the central agencies in their probe.
TMC lawmaker Aparupa Poddar, on the other hand, reached the Enforcement Directorate (ED) office in the city today to face interrogation in connection with the scam.
Matthew Samuel, the CEO of Narada News, conducted a sting operation posing as a businessman and was seen in the tapes offering money to a slew of Trinamool Congress leaders.