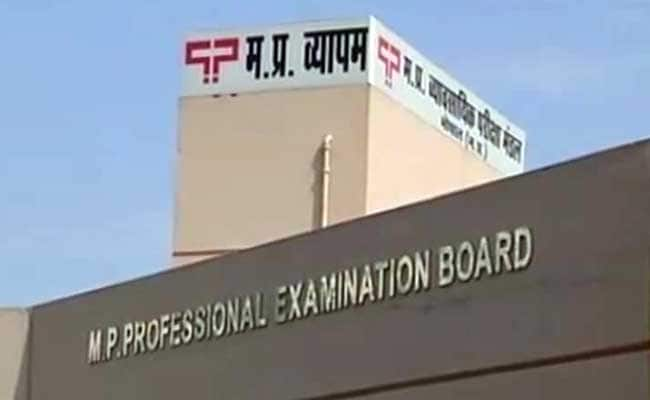 New Delhi:
Former Technical Education Minister Laxmikant Sharma and his OSD are among 20 accused named in an FIR registered today by the CBI to probe massive irregularities in recruitments done by Madhya Pradesh Professional Examination Board or 'Vyapam'.
Besides, a Preliminary Enquiry (PE) has been registered by the agency to ascertain causes of death of accused Lalit Kumar, in Gwalior this year, in the case.
Mr Sharma, his former Officer on Special Duty (OSD) Om Prakash Shukla, then Controller of Examinations Pankaj Trivedi, ex system analyst Nitin Mohindra and C K Mishra, former Assistant Programmer are among 20 accused named in the FIR registered under various sections of IPC, Prevention of Corruption and Information Technology Acts, CBI sources said.
The sections are related to cheating, hatching criminal conspiracy and forgery among others.
The case is related to alleged illegalities committed in the Combined Assistant Programmer, IT Operator, Data Entry Operator and Computer Operator recruitment test conducted by Vyapam in 2013.
An FIR in this case has already been registered by Madhya Pradesh police. The Preliminary Enquiry has been registered relating to unnatural death of Lalit Kumar, (age 28 years), resident of Anand Nagar in Gwalior.
The alleged unnatural death occurred on January 16, 2015 in Morena in Madhya Pradesh, they said.
Inquest proceedings under Section 174 Criminal Procedure Code were conducted at police station Noorabad under Morena district on January 16.
The deceased was an accused in an FIR registered by the state police in Gwalior. On the directions of Supreme Court, CBI has taken over the investigation of the FIR and Inquest proceedings which were earlier registered and conducted by the MP police.
Further process of taking over of remaining cases is under way, the sources said.