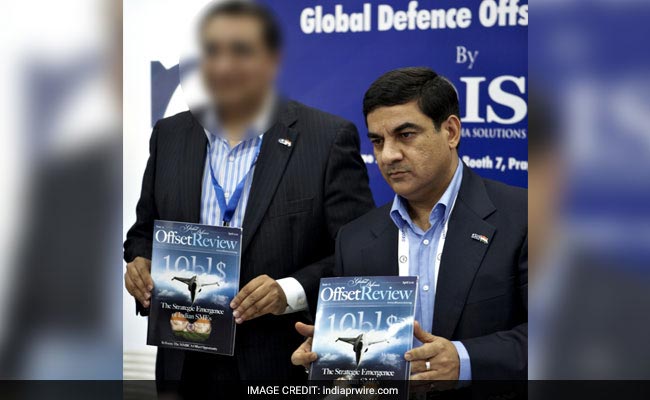 New Delhi:
Police have registered a case in connection with the recovery of confidential documents of the Ministry of Defence from the premises of arms dealer and consultant Sanjay Bhandari and his associate during an IT raid in April this year.
During the searches carried out by the Income Tax department, papers of the Defence Ministry, including those related to a much-delayed proposal to buy mid-air refuellers, were allegedly recovered from the premises of the accused.
The FIR was registered recently on a complaint by a senior Defence Ministry official that the documents and copies of classified papers recovered during the raid were violative of the Official Secrets Act.
The copies of documents recovered during the raid were allegedly related to defence purchases and proposals placed before the Defence Acquisition Council (DAC).
There were also allegedly copies of minutes of the Contract Negotiation Committee meeting for purchasing refuellers, sources said.
As per the FIR, the searches were also conducted at a Defence Colony premises occupied by Mr Bhandari's close associate Ashok Shankar.
The I-T Department had been carrying out an investigation against Mr Bhandari and the offset company in a tax evasion case when they stumbled upon the confidential papers and copies of documents of the Defence Ministry during the raids, they said.
Police probe will focus on how Mr Bhandari received the documents related to the policy planning and force development branch of the Defence Ministry, the contents of which can be accessed only by senior officers of the ministry.
The complaint also named Ashok Bhandari and Shankar. They might be asked to join the investigation.