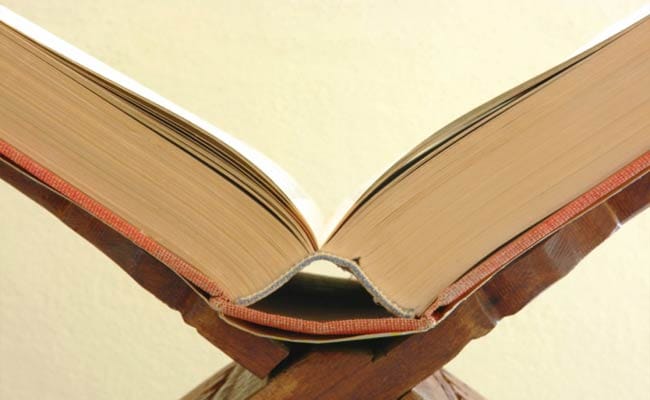 New Delhi:
Indians were flying aeroplanes, carrying out stem cell research and may even have been using cosmic weapons 5,000 years ago, according to the chairman of India's leading historical organisation.
Professor Y Sudershan Rao, the head of the Indian Council of Historical Research, has been criticized by fellow historians for comments that Hindu epics are adequate to understand the ancient world, rather than relying on evidence or research.
Prime Minister Narendra Modi's government appointed Mr Rao to the prestigious academic post, fuelling concerns of a push to teach the superiority of Hindu values and mythology at the cost of academic rigour; critics also say this goes against the grain of secularism.
"We have so many proofs that these events happened," Mr Rao, 69, said in an interview, describing events in the ancient epics of the Mahabharata and the Ramayana.
Supporters say that India's history books are beholden to colonial powers and foreign invaders and need revisions.
Historians say the epics were probably written at least two millennia ago. Mr Rao says this in itself is proof the texts are factual because humans did not develop the art of fiction writing until a few centuries back.
Many academics are horrified by such views, and describe his appointment as a blow for the history organisation set up four decades ago to guide research and hand out grants. They point to signs of a broader plan to bring more Hinduism to the classroom through changes to the curriculum.
Two states run by the ruling BJP - Madhya Pradesh and Gujarat - have recruited controversial Hindu nationalist Dinanath Batra to advise on writing textbooks.
In June, thousands of schools in Gujarat were given textbooks by Mr Batra that claimed cars were invented in ancient India and told children to draw an enlarged nation to include countries including Pakistan, Bangladesh and Afghanistan.
Teachers at Mr Batra's organisation say they want the books to be in every school.
"The lessons from today's history books are that Indians are nothing and good for nothing," said Atul Kothari, secretary of Batra's Shiksha Bachao Andolan Samiti, or Save the Education Movement. "The truth is that historically we have been a far superior race."
Education Minister Smriti Irani declined to comment on what revisions will be included in a review of the curriculum planned next year.
The PM told an audience of doctors last month that the Hindu god Ganesh's head was evidence of ancient plastic surgery. A warrior the Mahabharata describes as born outside his mother's womb was a test-tube baby, Mr Modi said.
"These claims can be interpreted as signs of an inferiority complex," said Romila Thapar, a leading scholar on ancient India. "The most disturbing thing is that many people accept this without questioning it," said Ms Thapar.
© Thomson Reuters 2014