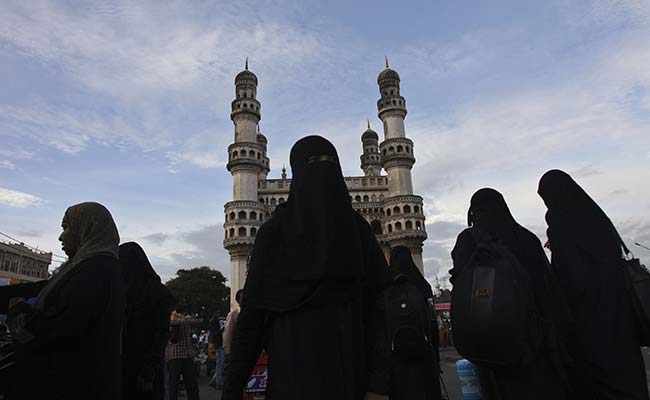 New Delhi:
Whether triple talaq proclaimed by Muslims for an instant divorce can be declared illegal will be examined by the Supreme Court.
Responding to petitions by a group of women, the court today said it would examine to what extent it can step in if Muslim personal laws interfere with Constitutional rights.
"It is an important issue affecting a large number of people. We will examine the legal provisions," Chief Justice TS Thakur said.
"The issue of triple talaq has to be examined on the touchstone of Constitutional framework and earlier verdicts."
One of the petitioners in the case is 25-yr old Afreen Rehman from Jaipur, who moved the Supreme Court after her husband divorced her through speed post.
The court has asked the government to clarify its views within four weeks.
The All India Muslim Personal Law board, an umbrella body of Muslim groups, argued that all legal provisions had already been tested and decided and, "nothing further needs to be done by court".
The Chief Justice responded: "If already decided we will not go further. But if the issues are to be gone into we may refer it a larger bench."
Farah Faiz, one of the petitioners, criticised the personal law board and said it is "just a society" and can't decide on "talaq". She also asked the court to stop TV debates on the subject.
Justice Thakur said: "TV channels will have to run their shop. You also participate in the debate. We will not be influenced by the TV debate."
Another petitioner in the case is Shayara Banu, whose husband divorced her after allegedly subjecting her to cruelty. She wants the triple Talaq, Nikah Halala - in which a woman cannot remarry her divorced husband without marrying another man first - and polygamy to be declared illegal and unconstitutional.