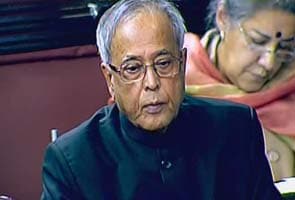 New Delhi:
The cabinet will meet to discuss the amended Lokpal bill today, which was cleared by the head of Group of Ministers on corruption Pranab Mukherjee two days ago.
Once the cabinet clears the amended version of the bill, it will be introduced in the Rajya Sabha.
According to sources, the first amendment now allows only Members of Parliament (MPs) to move for removal of a member or the head of the Lokpal panel. Sources add that the two clauses, which allowed the President or any citizen to move for their removal, have now been removed. According to the amendment, the move for removal can be made now only through a petition signed by not less than 100 MPs.
Sources say the other amendment is that the Lokpal Bill will be applicable to a state only upon passing a resolution by the state legislature. The Lokpal refers to a national ombudsman agency which will investigate complaints of graft against government servants. The bill in its earlier form made it necessary for states to create a Lokyukta, or local agency, that replicates the national model.
In December, the Lok Sabha passed the Lokpal Bill. It was then discussed heatedly in the Rajya Sabha but after a lengthy debate, the session was adjourned without a vote. The Opposition accused the government of conniving to avoid a vote because it knew it would lose. An amended Bill will now be brought to the Rajya Sabha, and after it is cleared there, it will be sent to the Lok Sabha for discussion and a vote.