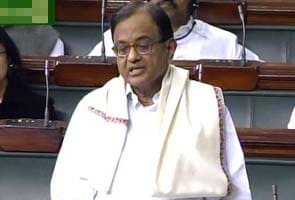 New Delhi:
The government has proposed to set up the Cabinet Committee on Investments (CCI) to monitor and advise ministries on expediting projects entailing investments in excess of Rs 1,000 crore, Finance Minister P Chidambaram said today.
Replying to questions in the Lok Sabha, Mr Chidambaram said the committee will be chaired by Prime Minister Manmohan Singh.
He said there were over 100 projects, each involving investment of Rs 1,000 crore or more, that have been delayed for various reasons.
The main purpose is to oversee and monitor large projects which will give a fillip to India's economic growth. Our problem is not conceptualising projects. Our problem lies in getting numerous clearances and getting the project off the ground within a reasonable time," Mr Chidambaram said.
He also said that similar arrangements were in place in countries like Japan, Indonesia, Malaysia and Thailand. "It will monitor projects, advise ministries and help ministries concerned take a decision," he said.
Mr Chidambaram said that a Cabinet note has been circulated and a decision on it was yet to be taken.
To a question, he said the Ministry of Environment and Forests had expressed a different opinion, which has been mentioned in the draft note.
The members of the Cabinet Committee on Investment will be finalised when the Union Cabinet takes a decision.