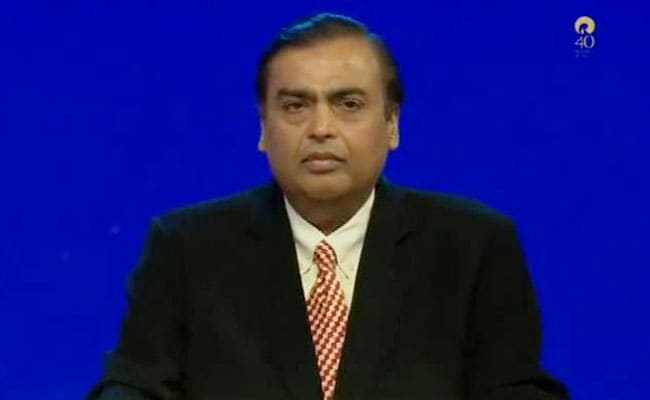 New Delhi:
Data should be used for the betterment of the country and must be uitlised with "adequate safeguards", Reliance Industries (RIL) Chairman Mukesh Ambani said today.
Addressing the inaugural session of the Indian Mobile Congress (IMC) in New Delhi, the RIL Chairman said all phones in India will be connected with high-speed 4G network by 2020.
"By 2020, India will be fully 4G," he said. By that time the country would be ready for 5G connectivity, he added.
Mr Ambani described data as "the most important resource of the new age".
"It is important that we use this rich resource for benefits of India and Indians, with safeguards," he said.
The inaugural session of the second edition of IMC was also attended by other industry players including Bharti Airtel Chairman Sunil Bharti Mittal and Vodafone Idea Chairman Kumar Mangalam Birla.