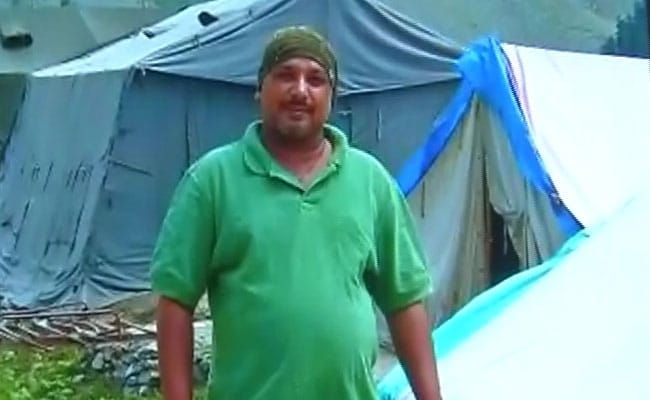 New Delhi:
The bus driver from Gujarat who braved bullets fired by terrorists and saved the lives of 52 pilgrims in Jammu and Kashmir last year has been given the second highest gallantry award for civilians. Sheikh Salim Gafur's name figures right on top of the list of 13 people who have been awarded the 'Uttam Jeevan Raksha Padak', an announcement by the home ministry said today.
On July 10, 2017, Mr Gafur was driving the bus carrying Amarnath Yatra pilgrims to Gujarat when terrorists opened fire on the vehicle in the Anantnag district of Jammu and Kashmir. Despite the hail of bullets, he didn't stop the bus. Eight pilgrims -- seven of them women -- died and 19 others were injured but due to Mr Gafur's presence of mind 52 other passengers were unharmed.
Prime Minister Narendra Modi had strongly condemned the terrorist attack. "India will never get bogged down by such cowardly attacks and the evil designs of hate," he had tweeted.
The home ministry has also conferred Police Medals for Gallantry (PMG) to 107 personnel, of which 66 are posted in Jammu and Kashmir. "Out of them, 38 belong to the J&K police and 28 to the Central Reserve Police Force (CRPF)," Joint Secretary (Police) in the ministry told NDTV. That includes five Indian Police Service (IPS) officers, of which three belong to the J&K cadre.
"Conspicuous acts of bravery and dedication to national integrity by police personnel on the frontline in J&K have been recognised," Ashok Prasad, the ministry's media advisor, told NDTV.
Seven police officers have been awarded gallantry medals posthumously. The ministry has also announced meritorious service medals to over 600 police personnel.