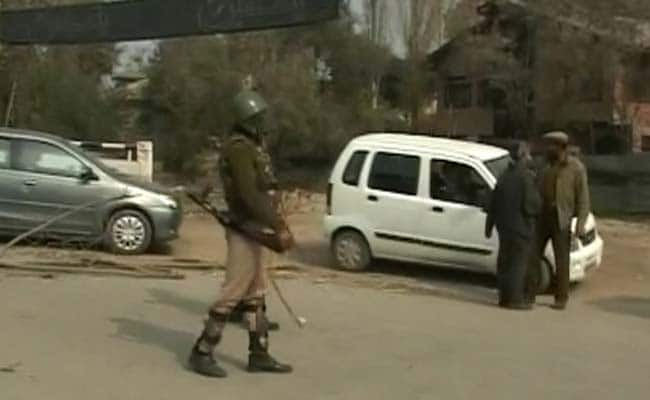 Srinagar:
The army has decided to replace the entire company of 53 Rashtriya Rifles unit that was manning the area of Chattergam in Budgam where two civilians were killed in firing at a checkpost on Monday. The area will now be the responsibility of a different RR unit, senior army sources told NDTV.
"In addition to the speedy probe already in progress, a decision has been taken to make some changes in the deployment of 53 RR, including replacing the company operating at Chhatergam," said Lieutenant General Subrata Saha, General Officer Commanding, 15 Corps. "Fairness and justice will be ensured. Any violation of the standard operating procedures will be dealt with severely," he added.
Expressing regret for the incident, the army said it had intelligence inputs about a movement by militants and the soldiers had opened fire after the car had failed to stop at three consecutive checkposts. Of the five occupants of the car, two teenagers - one of them a 14-year-old - died.
But earlier today, a state administration report pointed out that the Maruti car that had failed to stop at the checkpost, had actually skidded and hit an electric pole on the roadside when it was fired upon by troops.
The District Magistrate and the Senior Superintendent of Police, Budgam submitted the joint report to the state government and the Election Commission. Visiting the spot, NDTV, too, found the damaged electric pole, which carries bullet marks on it as well.
The National Human Rights Commission has already issued notices to the Defence Ministry and the administration regarding the incident.
On Wednesday, a separatist call for strike in Kashmir valley paralysed normal life, as shops and business establishments remained closed. The government imposed curfew in parts of Srinagar.
Yesterday, clashes had broken out between the locals and security personnel in Nowgam area over the incident.
"The recent deaths have served to vitiate the poll atmosphere already strained by the post flood reconstruction challenge that people face (sic)," Chief Minister Omar Abdullah had tweeted. He said he had spoken to Defence Minister Arun Jaitley, who has promised a fair inquiry into the incident.