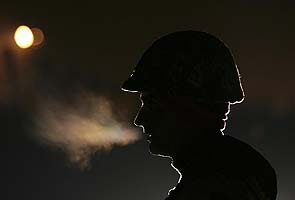 Guwahati:
A Border Security Force (BSF) constable allegedly killed two officers before shooting himself at a remote border post in Assam's Dhubri district. The constable, Jawan Prabhakar Mishra, died on his way to the hospital.
Constable Mishra allegedly shot the officers at around 10: 30 am, using his service weapon, and later turned the gun on himself at Hathi Char border post, a senior BSF official said.
The two dead officers are Babu Lal and Surender, both assistant sub-inspector rank officers. Another trooper, constable Om Prakash, was injured in the shooting.
The reason behind the constable's actions is not known yet. This is the third fratricide incident in the BSF in the last few months. Earlier incidents were reported from Punjab and Rajasthan.