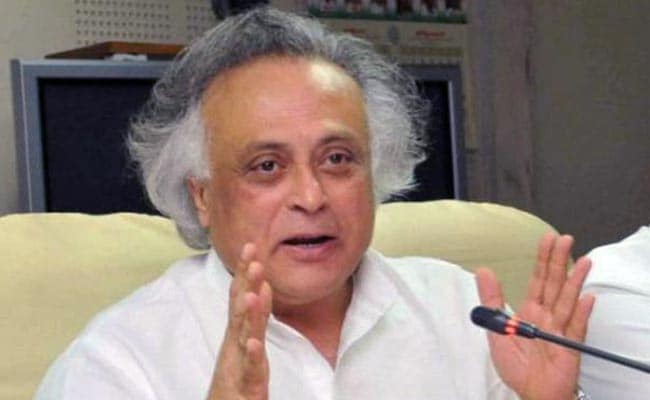 New Delhi:
AICC General Secretary Jairam Ramesh on Friday asked why the Women's Reservation Bill could not be passed in Lok Sabha over the last nine years despite the BJP having a brute majority.
He also brushed aside BRS MLC K Kavitha's hunger strike in support of the bill claiming that the move was an attempt to divert attention from the ED summons issued to her.
He recalled that the Women's Reservation Bill was passed in Rajya Sabha in 2010 due to the efforts of Congress which was in power then.
It was passed in Rajya Sabha first as any bill that is introduced in the Upper House never lapses, he said.
Mr Ramesh added that Congress had tried to introduce it in Lok Sabha but there was opposition within UPA.
The Congress did not have the requisite majority then and the BJP was also reluctant to support on the issue, he alleged.
"...from 2014, Prime Minister Modi has a brute majority in the Lok Sabha. Now, he does not have to pass it in the Rajya Sabha... It is already passed. TRS (BRS) is supporting him most of the time in Lok Sabha. YSRCP supports him all the time. So, why could the bill not pass in the Lok Sabha in the last nine years," he said.
"So, to sit in hunger strike today at Jantar Mantar (in Delhi) to divert from other issues which will become relevant tomorrow, these are all diversionary tactics," he told reporters when asked about the Congress not attending Kavitha's hunger strike in support of the bill.
A day before her scheduled appearance before the Enforcement Directorate in the Delhi excise policy case, Ms Kavitha led a six-hour-long hunger strike in Delhi seeking the passage of the bill in the current Budget session of Parliament.
Mr Ramesh said if the BJP wants to get the bill passed, it can get it done in the Budget session next week.
Regarding Telangana, Mr Ramesh listed out 'panch sutras' (five elements) for the benefit of farmers in the state and assured that the Congress, if voted to power, would address all grievances related to the 'Dharani' (integrated land records management system) portal.
Congress also promises land surveys in the state in two years if it comes to power, with the objective that the land owner would be the real owner of the land and the land title is conclusive and not presumptive, he said.
Observing that there are 125 laws related to land and 3,000 Government Orders (GOs) in Telangana over many years, he said Congress would come up with one comprehensive land law which will integrate all the existing 125 land laws and thousands of GOs.
He said no land will be acquired without the permission of the land owner.
Congress would also be extending government benefits like crop insurance to nearly 15 lakh tenant farmers in Telangana, he added
(Except for the headline, this story has not been edited by NDTV staff and is published from a syndicated feed.)