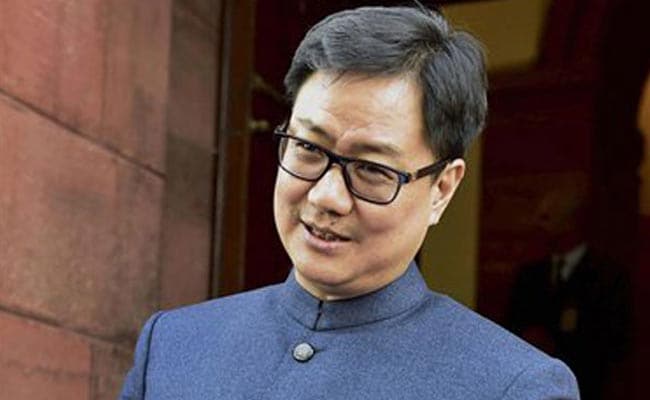 Udaipur:
BRICS nations would soon set up a joint task force on disaster management to share information, technique and for mutual support on natural disaster in accordance with the Ufa declaration, union minister of state for home Kiren Rijiju today said.
The minister said that the BRICS members -- Brazil, Russia, India, China and South Africa -- are looking for setting up the force soon for regular dialogue, collaboration and mutual support among them.
Interacting with reporters ahead of a two-day meeting of BRICS ministers of disaster management to be opened tomorrow, he said that the government of India has made significant efforts to improve disaster management in the country which have delivered positive results.
The minister said that in the two-day meeting, Ministers of Disaster Management from BRICS countries will share experiences on flood risk management among others.
He said that the country has efficient disaster response force while China has experience in handling with earthquake situations while Russia has technologies to manage wild fire incidents.
The ministers of BRICS nation will focus on themes of 'Flood Risk Management' and 'Forecasting of Extreme Weather Events in the context of Changing Climate' during the meeting.
This is the second meeting and in the follow-up of the first meeting of the BRICS Ministers for Disaster Management convened by the Russian Federation in St.Petersburg. "Recognising the common challenge posed by natural and man-made disasters, the BRICS countries have identified Disaster Management as an important area of collaboration.
"The Ufa Declaration signed by BRICS Nations in July last year identified the need to promote cooperation in preventing and developing responses to emergency situations," according to a release.