New Delhi:
An aggressive Rahul Gandhi today alleged that he had been stopped from entering an iconic temple in Congress-ruled Assam by "RSS people" during his visit last week.
"Who are they to stop me from going to a mandir?" Mr Gandhi questioned angrily as he spoke to reporters outside Parliament, adding, "This is how the BJP's thought process works."
The RSS, or Rashtriya Swayamsevak Sangh is the ideological mentor of the ruling BJP and a frequent target of the Congress vice president's attacks.
Mr Gandhi says on Friday, he was stopped from entering the Barpeta Satra, a 16th century monastery. "When I went to Assam I wanted to visit the Barpeta temple. The RSS people stopped me from going into the temple. This is the way BJP operates. They put women in front of me and prevented me from going in."
The BJP accused the Congress vice president of lying. Union Minister Venkaiah Naidu said: "Does RSS run temples? This is absurd and misleading. This has become a habit."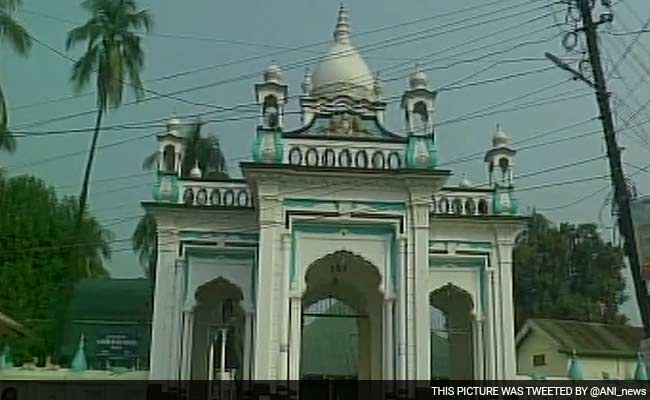 Rejecting Mr Gandhi's allegation, a temple priest said, "This is a neutral place, everybody is welcome. We don't even know what RSS is. We were waiting with flowers for him we don't know why he did not come."


Assam Chief Minister Tarun Gogoi had alleged yesterday that the BJP and RSS conspired to stop Rahul Gandhi from entering the temple, as he faced questions on how Mr Gandhi was barred in a state ruled by his own party.
The Congress leader reportedly planned to begin a padyatra or march on Friday after praying at the temple, but was allegedly not allowed to. Reports suggested that local people were upset that Mr Gandhi had not visited the temple.
"The RSS and BJP orchestrated the gathering that blocked Rahul Gandhi's entry into the temple. We have ordered an inquiry. The state government and administration didn't want a disturbance as thousands were there for Mr Gandhi's yatra," said Congress lawmaker Gaurav Gogoi, the son of the Chief Minister.