Ahmedabad:
Union ministers Arun Jaitley and Nirmala Sitharaman, tasked with overseeing the BJP's campaign for assembly elections in Gujarat now a few months away, today met party workers and held a string of meetings in state capital Gandhinagar, among them a workshop on effective use of social media for the polls.
Top state leaders including Chief Minister, Vijay Rupani attended the session, with the message from Delhi clear - counter anti-BJP campaigns online effectively and reach out to voters through social media.
In the last Gujarat elections in 2012, then Chief Minister Narendra Modi had made powerful use of social media in his winning campaign against the Congress. This time around the state's ruling party has come up against an aggressive online campaign launched by the Congress, which is using memes and satirical videos to target the government on civic issues like potholed roads and swine flu.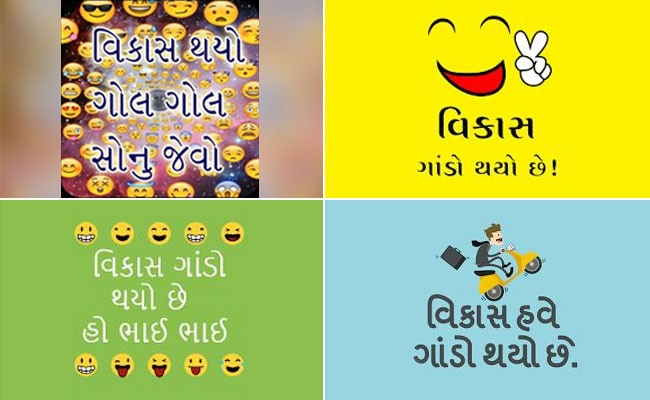 Congress posters that said "
Vikas gando thayu chhe
(development has gone crazy)" sprang up in the city on roads with potholes soon after party Vice President Rahul Gandhi visited the state last week and questioned the BJP on development. Though the posters were removed overnight, a hashtag was trending by then.
BJP chief Amit Shah, who was in Gujarat yesterday, said the Congress has no issues to attack the state government with. He promised work on roads pointing out that repairs cannot be done during the monsoons. "From September 15, I assure you work will begin and will finish by Oct 22," Mr Shah said at a townhall in Ahmedabad.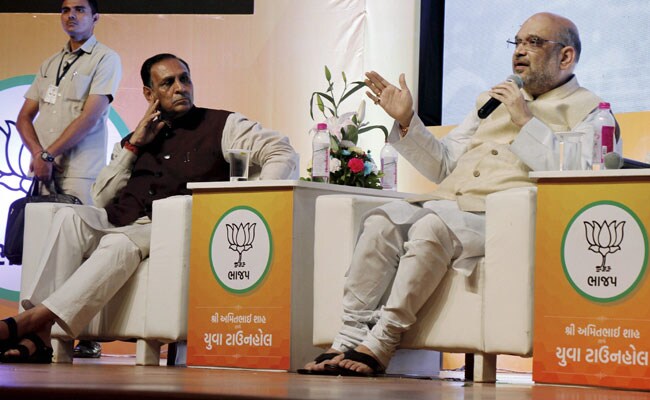 He urged the state's youth not to fall prey to what he said was the Congress' "anti-BJP propaganda" on social media.
The BJP is also worried about video campaigns launched by 24-year-old Hardik Patel, the face of a massive agitation by the Patel community for reservation in government colleges and jobs.
Hardik Patel has alleged that the Gujarat government made false promises on development.
A senior BJP leader, who asked not to be named, told NDTV that the BJP's election campaign, both online and offline would have to focus "not just on youth and women, but efforts must be made to reach out to different communities particularly those who seem to be upset with the party."
The BJP, which has been in power in Gujarat for two decades wants to remove any chance of an anti-incumbency sentiment. The powerful Patels or Patidaars in Gujarat have been a loyal BJP voterbank for years, but are upset with the party for rejecting their demand for reservation.
"The BJP has been a strong force in Gujarat and has taken the state on the road to progress. Our campaign will be based on the development work that we have done and our strong leadership,'' union Finance Minister Arun Jaitley said today.
In 2012, the BJP had won 115 seats in the 182-member Gujarat assembly. Amit Shah has set his party a target of over 150 seats for this year's election, due by December.
Get the latest election news, live updates and election schedule for Lok Sabha Elections 2019 on ndtv.com/elections. Like us on Facebook or follow us on Twitter and Instagram for updates from each of the 543 parliamentary seats for the 2019 Indian general elections.