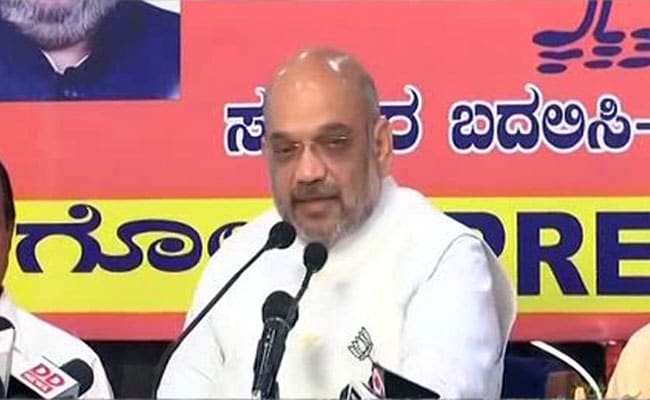 New Delhi:
BJP president Amit Shah will chair a meeting of the party's office-bearers tomorrow, during which he will take stock of organisational and political issues as the party gears up for a series of polls, including the 2019 Lok Sabha elections.
The meeting comes ahead of a convention of the national executives of all the seven 'morchas' of the party on May 17 with Prime Minister Narendra Modi scheduled to address the gathering and chart out a roadmap for them in the last year of his government's term, a BJP leader said.
He said the party's top leadership has already geared up for the upcoming political battles following the Karnataka Assembly polls, the results of which would be announced on May 15.
In Karnataka, the BJP and the Congress ran a high-decibel campaign.
Polls in Madhya Pradesh, Rajasthan and Chhattisgarh are expected by the year-end, posing a challenge to the BJP to retain power there.