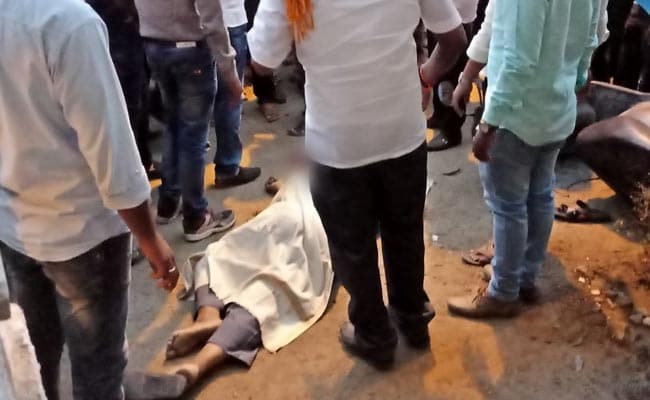 Ahmednagar:
A BJP legislator has been arrested in connection with the double murder of Shiv Sena's city vice-president, Sanjay Kotkar, and Vasant Thube, a party worker, in Maharashtra's Ahmednagar.
The police have named three members of the legislative assembly and legislative council in two FIRs or First Information Reports. While BJP legislator Shivaji Kardile was arrested this morning, Nationalist Congress Party (NCP) legislator Sangram Jagtap was arrested yesterday. The third accused, NCP Member of Legislative Council Arun Jagtap, is still evading arrest.
The murders took place on Saturday during the by-election in Ahmednagar which was necessitated after a Congress corporator was convicted for the murder of a political activist. The victims were shot dead after the results were announced.
Sangram Kotkar, son of Sanjay Kotkar, alleged that the three legislators had threatened his father for helping the Shiv Sena candidate in the bypoll.
"It is believed that the legislators were against any political party fielding a candidate (in the bypolls) against their relative Vishal Kotkar," a police officer said, according to news agency Press Trust of India.
Congress's Vishal Kotkar, also an accused, won the bypoll after defeating Shiv Sena's Vijay Pathare. His father and three other family members were convicted for the murder of his political opponent, Ashok Lande, in 2012.
Shiv Sena leaders protested after the murders. Environment Minister Ramdas Kadam, Transport Minister Diwakar Raote and MoS Home Deepak Kesarkar visited Ahmednagar following the incident.
The police have registered two FIRs and Shivaji Kardile was named in the second FIR.