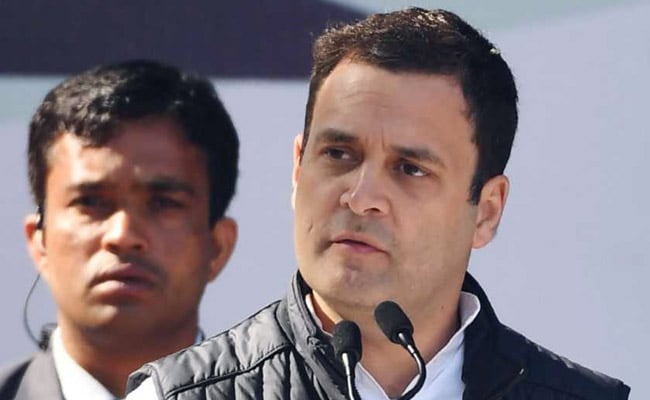 New Delhi:
Defending Rahul Gandhi over his tweet against Finance Minister Arun Jaitley, the Congress has said that if it attracted a privilege notice, then the BJP should be held guilty on many such counts.
Hitting back at the ruling party, senior Congress leader Anand Sharma cited Prime Minister Narendra Modi's remarks against his predecessor Manmohan Singh and Vice President Hamid Ansari during the Gujarat assembly elections.
His response came after Rajya Sabha Chairman M Venkaiah Naidu sent a privilege notice against the Congress President - moved by BJP's Rajya Sabha member Bhupinder Yadav - to Lok Sabha Speaker Sumitra Mahajan for further action.
"If it comes to privilege, ministers in the government have made many such comments which will attract privilege notices. The Prime Minister made inappropriate remarks against people who held constitutional posts. Later, Finance Minister said the Prime Minister did not mean what he said. If political comments and tweets have to become privilege matters, then the ruling party stands exposed and shall invite many breach of privilege notices," Mr Sharma told reporters.
Mr Naidu had sent the privilege notice against Mr Gandhi to the Speaker while holding that "
prima facie
there is an issue of privilege," according to sources.
Mr Gandhi had tweeted: "Dear Mr Jaitlie - thank you for reminding India that our PM never means what he says or says what he means #BJPLies."