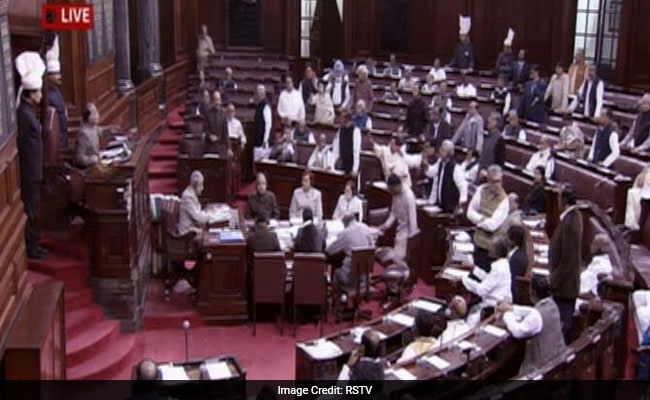 New Delhi:
A bill stipulating up to two- year jail term and a maximum fine of Rs 5 lakh for discriminating against people with disabilities was passed by the Rajya Sabha today.
The Rights of Persons with Disabilities Bill, 2014, which aims at securing and enhancing the rights and entitlements of disabled persons, was passed by a voice vote after rare unanimity was witnessed among the Opposition and Treasury benches in the House, which has seen acrimony and disruptions since the Winter Session began on November 16.
The bill, which was moved in Upper House earlier this month by Social Justice Minister Thaawar Chand Gehlot, also gives effect to the United Nations Convention on the Rights of Persons with Disabilities and related matters.
It provides for imprisonment of at least six months up to two years, along with a fine ranging between Rs 10,000 and Rs 5 lakh for discriminating against differently-abled persons.
When the House met in the morning and took up the Zero Hour, members from the Opposition benches including Leader of Opposition Ghulam Nabi Azad, BSP chief Mayawati, CPI(M) leader Sitaram Yechury and SP leader Naresh Agarwal, pitching for immediate passage of the "crucial" legislation.
Responding to them, Minister of State for Parliamentary Affairs Mukhtar Abbas Naqvi said the measure could be taken up immediately.
With rare unanimity on display, Deputy Chairman PJ Kurien agreed to take up a short debate on the legislation before its passage, though he first said the matter was listed in the agenda in the afternoon and could be taken up then.