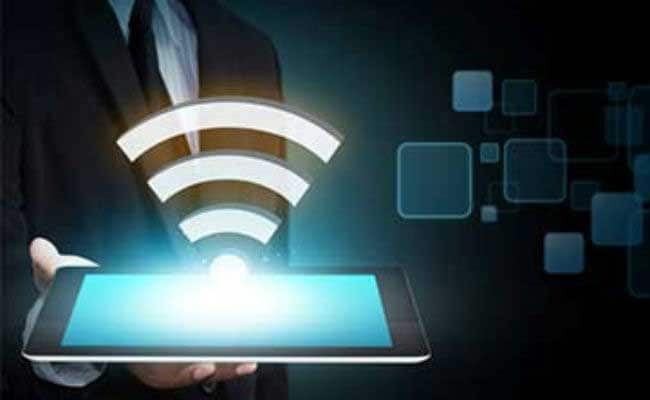 Patna:
The Bihar government will block pornography and other "undesirable sites" while providing free WiFi in colleges and universities to ensure that the facility is used purely for educational purposes.
Restrictions would be put on data usage on the premises of educational institutions.
Providing free WiFi in colleges and universities forms part of the 'Seven Resolves' which the Nitish Kumar government has adopted as a policy of good governance.
Chief Minister Kumar, while addressing a meeting in Purnea on Friday last during his 'Nischay Yatra', said free WiFi facility in all colleges and universities would be in place by February next.
"We have decided to block all pornography and other undesirable sites to enable the service for educational purpose only on the campuses of educational institutions," Bihar State Electronics Development Corporation Limited (Beltron), Patna Managing Director Rahul Singh told PTI today.
Beltron, which is an executive wing of the state IT department, has been entrusted with the job of providing WiFi system in the educational institutions.
Beltron officials said free WiFi service would be provided in over 300 colleges and nine universities of Bihar.
Besides, the Information Technology department has decided to put restrictions on data usage in all institutions which would be provided free WiFi service.
"We will put a data-limit for usage, which will depend on usage. The quantum of data-limit is being worked out," Mr Singh said.
While colleges would be provided with Internet speed of 10 MBPS, universities and other bigger institutions like IIT would be provided with the speed of 20 MBPS, Singh said.
In a 'Chetna Sabha' at Purnea on Friday last, the CM had asked youths to use the facility for downloading books and knowledge materials and not for watching films.
Citing a case of how free WiFi was being misused, he had said, "It came to our knowledge that one gentleman has downloaded 300 movies on the 22 km area of main city street where the facility is available."
"Downloading one-two movies is OK, but the free WiFi facility in colleges and universities is conceived to help students download books and knowledge material," Mr Kumar had said.