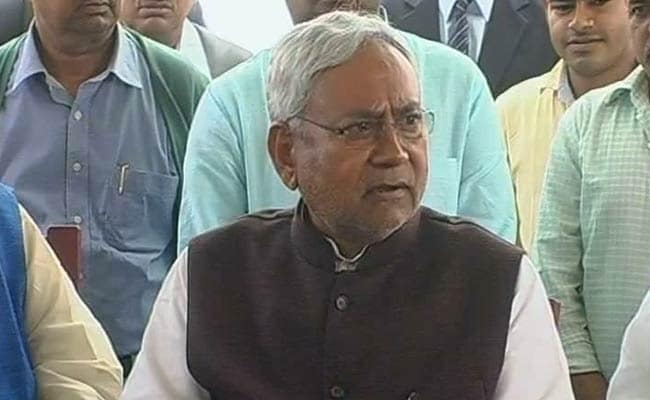 Patna:
For the first time since he took over as the chief minister of Bihar, Nitish Kumar will meet Prime Minister Narendra Modi today. The agenda: The state's apprehensions about a cut in central funds if the recommendations of the 14th Finance Commission are implemented.

An all-party meeting was held on the subject in Patna on Monday. Though the BJP had skipped it, the other attending parties had agreed that there was a possibility of the state losing out on nearly Rs 10,000 crore of Central funds every year.
Mr Kumar is expected to submit the all-party memorandum to the Prime Minister at today's meeting, which is to be held at the South Block at 12.45 pm.

After taking over as the Chief Minister in February, Mr Kumar had, in fact, sought more Central funds for the development of his state.

In an Op-ed written exclusively for NDTV.com, he had also mentioned Special Category Status for Bihar, which he had been seeking since coming to power for the first time in 2005. But he had been repeatedly turned down by the erstwhile UPA government.


Last month, Mr Kumar - who had accused the BJP of scripting the rebellion of his predecessor Jitan Ram Manjhi - had said in the interest of Bihar, he was ready to meet PM Modi. "We may be political opponents but in terms of development, we have to work in sync," he had said.
This will be his first meeting with the Prime Minister since he stepped into office again. Later in the day, the two will meet again at the Prime Minister's meeting with the Chief Ministers of five states to review the measures to clean the Ganga river.