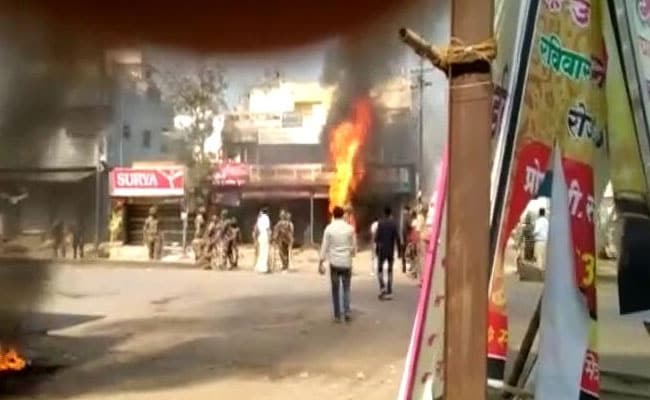 Pune:
A "fact-finding" committee led by the deputy mayor of Pune has claimed the January 1 violence at Bhima-Koregaon village near here in Maharashtra was "pre- planned" and orchestrated by right-wing activists Sambhaji Bhide and Milind Ekbote.
The multi-member committee, led by deputy mayor Siddharth Dhende, Tuesday submitted the report to the Pune Rural police, who are probing the violence.
While the state government has set up a two-member judicial commission to probe the violence, there are several "independent, fact-finding" committees which are probing the New Year day rioting at the village on their own.

One such committee was led by Mr Dhende. Speaking about the report, he said, "Our committee members have visited the places where the violence took place. Along with the spot visits, we have also conducted interviews of the villagers and policemen.
"After the independent probe, we have come to a conclusion that it was a pre-planned violence. The culprits had already made the arrangements at the spots where sticks and stones were already stocked."
The report also has named Milind Ekbote and Sambhaji Bhide as the "main conspirators" of the violence. "Ekbote and Bhide were directly or indirectly involved in the violence. Along with them there are some policemen who did not act in time.
"We have recommended strong action against all these responsible persons," Mr Dhende said.
In the past, both accused have denied any role in the violence, which took place after an event called Elgar Parishad, or conclave, was organised in Pune on December 31 last year.
Bhima-Koregaon occupies a central place in Scheduled Caste history it witnessed a major battle in which the Peshwa rulers were defeated on January 1, 1818, by the British army, comprising a large number of scheduled caste soldiers.
Every year, the anniversary of the battle is marked by thousands of scheduled castes assembling in Pune and marching to Bhima-Koregaon to a war memorial.
Police say the speeches made at the conclave on December 31, a day before the 200th anniversary of the battle, were one of the triggers for the violence.