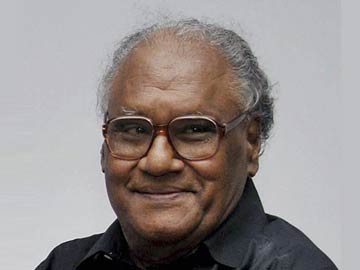 Bangalore:
Venting out the dissatisfaction in the scientific community over "inadequate" funding, Bharat Ratna awardee and eminent scientist Professor CNR Rao today had an angry outburst as he called politicians "idiots" for giving them "so little".
Addressing a press conference a day after the award was announced, Prof. Rao, who is the Chairman of Prime Minister's Scientific Advisory Council, stressed the need for providing more resources for research.
"....for the money that government has given to scientific sector, we have done much more," he retorted, when a reporter asked what he felt about the standard of scientific research in the country.
"....why the hell these idiots, these politicians have given so little for us. Inspite of that, we scientists have done something," Prof. Rao said, losing his cool.
"Our investments are marginal, comes late... for that money we have got, we have performed. For the money we have been getting it is not bad at all, after all this kind of money is nothing."
Asked about China's progress, the scientist said that, "We also have to take blame on ourselves. Indians... we don't work hard, we are not like the Chinese. We are easy going and we are not as much nationalists... If we get some more money, we are ready to go abroad."