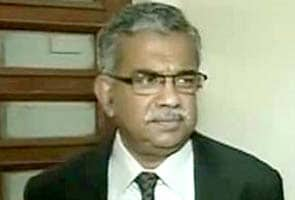 New Delhi:
EK Bharat Bhushan has been asked to quit as chief of the Directorate General of Civil Aviation (DGCA), the body which supervises safety and implementation other civil aviation reglations. While there was no official word on the reasons for his removal as DGCA by the Civil Aviation ministry, there has been speculation that his recent warnings to Air India and Kingfisher Airlines to pay dues to their employees may have gone against him.
Mr Bhushan, an IAS officer of the 1979 batch from Kerala cadre who took over from Syed Nasim Ahmad Zaidi in December 2010 as DGCA chief, will continue to serve as Additional Secretary in the ministry, official sources said.
Mr Bhushan handed over charge to Prashant Narain Sukul, a Joint Secretary in the Ministry, who would also be holding the position as an additional charge, they said.
On July 4 this year, the Appointments Committee of the Cabinet had approved the extension of additional charge of the post of DGCA to Mr Bhushan for another year "with effect from December 1, 2011 or till the appointment of a regular incumbent, whichever is earlier."
Mr Bhushan is widely known as one of the cleanest officers in the ministry and the man who unearthed the fake pilot scam last year. As the Director General of Civil Aviation, he brought in stringent measures to prevent airlines from compromising on safety matters on account of their financial trouble.
He had bluntly told loss-making airlines to pay up the employees' dues soon enough so that their performance was not affected. He had said that safety could be adversely affected by a demotivated staff, particularly a pilot, an engineer or a cabin crew if they were not paid their salaries and dues.
During his 20-month tenure as the head of the aviation regulatory body, the 57-year-old Bhushan handled a series of major cases of flouting of aviation rules, including the fake pilots scam and fudging of records by flying schools.