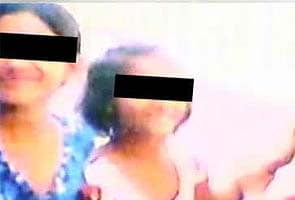 Bhandara:
A forensic expert has contradicted a post-mortem report to say that three minor sisters died of drowning in a well and were not raped, killed and then thrown into it in Bhandara, Maharashtra, last month.
The expert says the girls' bodies showed no sign of having been strangled or poisoned. Also, the bodies, he said, bore no external injuries and their clothes and even small pieces of jewellery like nose-pins were intact.
The post-mortem, which the police say was hurriedly conducted by local doctors in Bhandara, said the girls were sexually abused before being killed.
"After studying the videographs, photographs and all the reports, I have concluded that the girls weren't sexually abused and the deaths were due to drowning", Dr Harish Pathak of KEM hospital told NDTV. He is one of the three doctors whose expert opinion was sought by the Maharashtra police in the case.
The expert has also based his opinion on the fact that no DNA other than that of the victims was found near the well. He also said that that the faces of the girls were congested and swollen, which means they weren't killed before being thrown into the well.
The minors - aged 11, nine, and six - went missing after school on February 14. Their bodies were spotted by a passerby two days later. The day her daughters were found dead, their mother told NDTV, "I want the culprits to be caught and hanged in public."
No arrests have been made so far in connection with the case. But based on the post-mortem report, a case of rape and murder was registered against unknown persons.
Sources say while the police will base further investigations on the forensic expert's conclusions, and were likely to drop the charge of rape, they now have to confirm whether the three sisters were pushed into the well or they committed suicide.