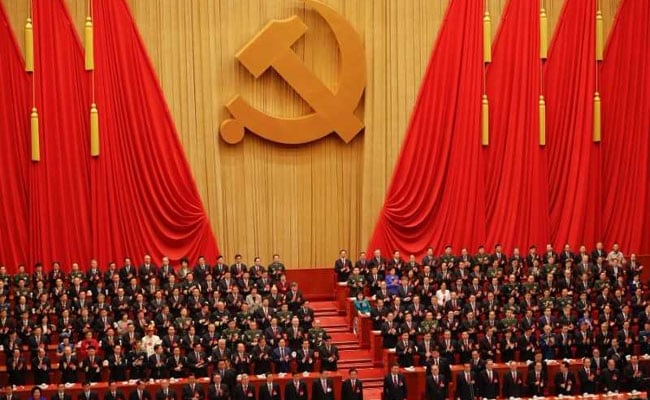 Beijing:
China has sidestepped a direct response to reports of an offer by its envoy to India to rename the China-Pakistan Economic Corridor and run an alternate route through Jammu and Kashmir. It also said CPEC does not affect Beijing and Islamabad's position on the Kashmir issue.
Media reports said Chinese ambassador Luo Zhaohui had suggested last week in Delhi that China was prepared for the change of name if it would make India favour the idea of becoming part of President Xi Jinping's pet project, OBOR.
The "One Belt One Road" is a maze of projects meant to connect China with Asia, Europe and Africa. The CPEC -- comprising highway, rail and energy projects broadly along what was once called the Silk Route -- is part of the OBOR and runs through Pakistan Occupied Kashmir, to which India has raised strong objections.
The Chinese Foreign Ministry, news agency Press Trust of India reported on Thursday, has said Beijing's stand is that the CPEC is an economic cooperation initiative and has "nothing to do with territorial sovereignty disputes". The CPEC "does not affect China and Pakistan's position on the Kashmir issue," it added.
China's stand on Kashmir is that it should be resolved by India and Pakistan through negotiations.
Mr Luo had made a similar suggestion in May at a closed-door address in Delhi. The transcript of his address was put up on the Chinese Embassy's website. But three days later, the Embassy had removed the offer from the text. The deleted portions, however, kept showing up in Google's cached pages.
Days later, India boycotted the OBOR Forum in Beijing, where 29 world leaders had participated, saying it violates India's territorial integrity, since Pakistan Occupied Kashmir is a part of India.
On Mr Luo's reported remark about an alternative corridor through Jammu and Kashmir, PTI reported the Chinese Foreign Ministry as saying, "China is ready to strengthen connectivity with all neighbouring countries and promote regional economic cooperation and common prosperity".
(With Inputs From PTI)