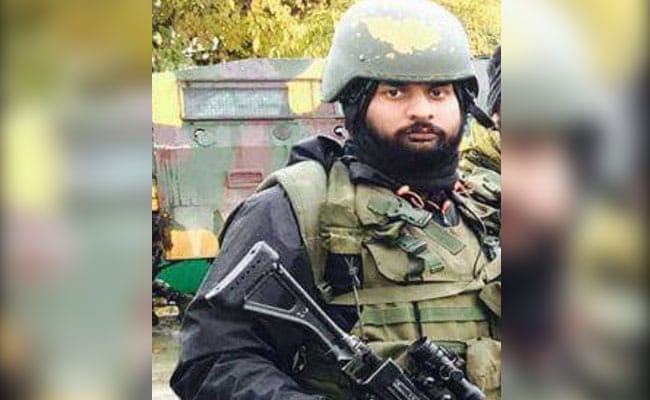 New Delhi:
A soldier from the Indian Air Force's Garud Commando Force single-handedly shot down three terrorists during the recent encounter in Jammu and Kashmir's Hajin, in which the nephew of the Mumbai terror attack plotter Zaki-ur Rehman Lakhvi was also killed. Thirty-one-year old Corporal JP Nirala, who had sustained bullet injuries, died in hospital.
Altogether, six terrorists had been killed in Saturday's encounter in Chandergeer, a village in the Hajin area of Kashmir's Bandipora district. Last month, two commandos from the Garud Force had died in another encounter in the same area.
The terrorists had been holed up inside a house. As a joint team comprising Garud commandos and Rashtriya Rifles surrounded the house on Saturday evening following a tip-off, they had started firing, said a source in the Air Force.
Air Force sources told NDTV that Corporal Nirala had retaliated fiercely.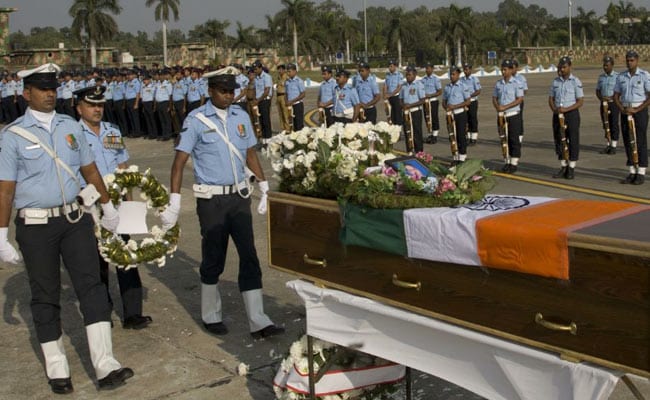 "Corporal Nirala, who was holding a Light Machine Gun, immediately fired back at the fleeing terrorists. With accurate and heavy fire, he killed two to three terrorists and stopped the movement of others," said the official, who did not wish to be named. "But while doing so, he changed his position without caring for his own safety and was hit by a bullet," he added.
All six terrorists were eventually killed in the hour-long encounter.
Corporal Nirala, a resident of Badladih area in Bihar's Rohtas district, had joined the IAF in 2005. The army paid floral tributes to the officer yesterday.
The Garud unit, raised in 2004 to protect vital installations and carry out counter-terror operations, was deployed recently in Jammu and Kashmir. The Air Force started attaching the commandos with the army to give them "live situation training". Two squads of Garud personnel, comprising one officer and 13 commandos each, had joined the Srinagar-based Chinar Corps in August.
In October, two Garud commandos -- Sergeant Khairnar Milind Kishor and Corporal Nilesh Kumar Nayan - had sustained serious multiple bullet injuries during an encounter, They were evacuated to the Base Hospital in Srinagar where they succumbed to injuries, the IAF had said.