Marathwada, Maharashtra:
In the scorching summer of drought-hit Marathwada, it's a fight just for two buckets of water. At the Khuntefal village in Maharashtra's Beed district, about 2000 people rely solely on water tankers that come once in four days. The water they receive is dirty and frothy, but they have no other choice.
"We cannot drink this water without boiling it as it is so dirty. Our children drink this water and fall sick," said Vikas Jadhav, a resident of Khuntefal village.
Due to severe shortage, water used to wash vessels is then saved for livestock and other purposes.
"Water used to wash clothes has to be reused since there is no other option," says Janabai Shinde, another resident of Khuntefal.
20 kilometres away in Shirapur, villagers claim that the tanker visits them once a fortnight only. And once the water supply reaches the village, people line up for their share of water from the tanker, that waits for just a few minutes.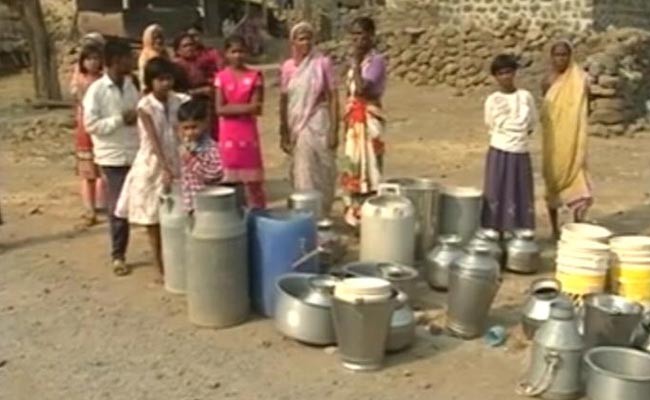 To cope with this severe crisis, Ushabai Tagad has set down a few ground rules. "We don't wash clothes or our homes for over four days at a stretch. Water preserved from washing clothes or dishes is given to our animals and plants," she says.
With dam water level less than two per cent in Beed district and the nearest water resource, Underkhel Dam, 20 kilometres away, the local BJP legislator is himself at a loss.
"We already supply 175 water tankers in Beed and will supply 225 by April but the problem is, even water sources are running low. Even to set schemes in motion, we need some water," said BJP legislator from Beed, Bhimrao Dhonde.